A to Z  (by first name or title)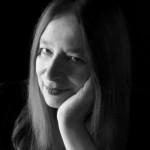 Alison Weir (Six Tudor Queens: Katherine of Aragon: The True Queen) We regret that Alison Weir has had to withdraw from this year's Festival due to unforeseen circumstances.
Alison Weir is the top-selling female historian in the United Kingdom, and has sold over 2.7 million books worldwide. She has published seventeen history books, including Elizabeth the Queen, Eleanor of Aquitaine, The Lady in the Tower and Elizabeth of York, and five historical novels. Her latest biography is The Lost Tudor Princess. Katherine of Aragon: The True Queen is the first in a series of novels about the wives of Henry VIII. www.alisonweir.org.uk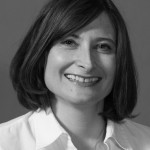 Amelia Fairney (communications director, Penguin)
Amelia Fairney has worked in bookselling and publishing for twenty-six years and is currently Communications Director at Penguin General Books, the publishers of John le Carre, Nick Hornby, Zadie Smith, Colm Toibin and Emma Healey amongst many others.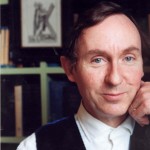 AN Wilson (Victoria, A Life)
A.N Wilson grew up in Staffordshire. A Fellow of the Royal Society of Literature, he holds a prominent position in the world of literature and journalism. He is a prolific and award-winning biographer and celebrated novelist. His books The Potter's Hand (fiction), Victoria: A Life and The Book of the People: How To Read The Bible have all been featured at the Chiswick Book Festival. His new book is a historical novel about the final voyages of Captain Cook. He lives in North London. Photo: Magali Delporte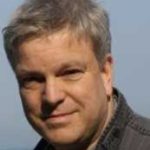 Andrew Maud (reader, Incomplete Shakespeare)
Andrew trained at LAMDA. After leaving drama school he helped found Arts Threshold Theatre Company. His theatre credits include: for the RSC, The Merchant of Venice, Measure for Measure, The Two Gentlemen of Verona, King John and Julius Caesar. Latterly, he played Ernst Ludwig in the award-winning production of Cabaret with Sheila Hancock, Lars in Rufus Norris' highly acclaimed Festen with Jonny Lee Miller and Jane Asher, and Captain Markinson in A Few Good Men with Rob Lowe at the Haymarket Theatre. Andrew qualified as a teacher in 2012 and is now Head of Music at Little Ealing Primary School.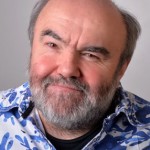 Andy Hamilton (The Star Witness)
Andy Hamilton is a scriptwriter and performer and one of the most familiar faces in British comedy. He regularly appears on QI and Have I Got News For You. His writing credits include Outnumbered, Drop the Dead Donkey, Note the Nine O'Clock News, Trevor's World of Sport, What We Did On Our Holiday and many others. He plays Satan in the Radio 4 comedy Old Harry's Game, which he also writes. Photo: Steve Ullathorne.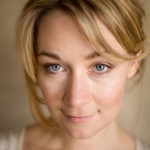 Anna Hope (The Ballroom)
Anna Hope was born in Manchester and educated at Oxford University and RADA. The Ballroom is inspired by the true story of her great-great-grand-father. She is the author of the acclaimed debut novel Wake. Photo: Jonathan Greet. www.annahope.uk
Anna Wilson Jones (Lady Portman in ITV's Victoria)
Barney Norris (Five Rivers Met on a Wooded Plain)
Barney Norris was born in Sussex in 1987, and grew up in Salisbury. Upon leaving university he founded the theatre company Up In Arms. He won the Critics' Circle and Offwestend Awards for Most Promising Playwright for his debut full-length play Visitors. He is the Martin Esslin Playwright in Residence at Keble College, Oxford. This is his first novel. Photo: Jay Brooks. http://www.upinarms.org.uk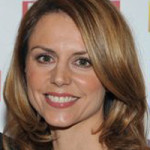 Beverley Turner (LBC Radio) now withdrawn from session, replaced by Maxine Mawhinney
Beverley Turner is a radio and TV presenter and journalist. She writes for the Daily Telegraph, Independent and Daily Mail and presents a weekly show on LBC Radio. http://www.lbc.co.uk/beverley-turner-112858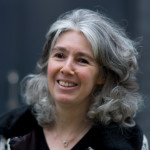 Caroline Raphael (Dora Productions)
Caroline Raphael is a former BBC Head of Radio Drama and Radio 4 Commissioning Editor who brought Little Britain, The League of Gentlemen and Cabin Pressure to UK audiences. She now combines work for Penguin Random House UK Audio with running her own independent radio production company Dora Productions. Before joining the BBC, she worked as a theatre director and literary agent. https://doraproductions.wordpress.com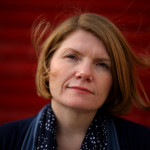 Cathy Rentzenbrink (The Last Act of Love)
Cathy Rentzenbrink is the author of the Sunday Times bestselling memoir The Last Act of Love which was shortlisted for the Wellcome Book Prize. She is Contributing Editor at The Bookseller and speaks and writes regularly on literacy, literature and everything in between on TV, radio and in print. http://www.picador.com/books/the-last-act-of-love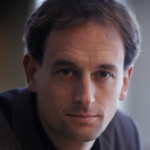 Charles Cumming (A Divided Spy)
Charles Cumming was born in Scotland in 1971. In the summer of 1995, he was approached for recruitment by the Secret Intelligence Service (MI6). A year later he moved to Montreal where he began working on a novel based on his experiences with MI6, and A Spy by Nature was published in the UK in 2001. In 2012, Charles won the Crime Writers Association Ian Fleming Steel Dagger for Best Thriller and the Bloody Scotland Crime Book of the Year for A Foreign Country. A Divided Spy is his eighth novel. Colin Firth has acquired the film rights to A Foreign Country, A Colder War and A Divided Spy. Photo: Toby Madden. http://www.charlescumming.co.uk/books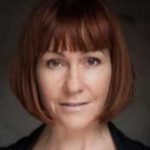 Christina Balmer (reader, Incomplete Shakespeare)
Christina trained at the National Youth Theatre of Great Britain and Laine Theatre Arts. Recently she has appeared in Under Milk Wood, Cast Aside and Shakespeare on Love at the Bedford Park Festival, Much Ado About Nothing at the New Wimbledon Theatre and The Drayton Arms Theatre and finished filming The Break, directed by Ross McGowan for Seagrave Films. She co-founded The Fifteen Theatre Company with which she will be appearing in Michael Frayn's Benefactors next spring at The Tabard Theatre, Chiswick.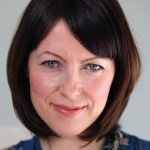 Colette McBeth (The Life I Left Behind)
Colette McBeth is a journalist and the author of two critically acclaimed psychological thrillers, Precious Thing and The Life I Left Behind. Her novels are published in the US and across Europe. Colette has worked at Sky News and the BBC where she was a TV correspondent for ten years covering many major crime stories. She was born in Scotland, grew up in the North East of England and now lives in the south of England with her husband and three children. Colette started her first novel while she was still working at the BBC and finished it on maternity leave with her third child. She is interested in the psychology of crime and the role of the media in reporting it. http://www.colettemcbeth.com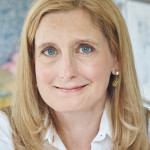 Cressida Cowell (How To Fight A Dragon's Fury)
Cressida has been writing books since she was 9 years old, but the first book she had published was in 1999, when she was 33. It was called Little Bo Peep's Library Book, and it was a picture book. Cressida illustrates the How To Train Your Dragon books herself, but she also writes picture books that other people illustrate. She got the idea for the Hiccup books from childhood holidays spent off the west coast of Scotland. How To Fight A Dragon's Fury is the 12th in the series. The film of How to Train Your Dragon came out in 2010 and How to Train Your Dragon 2 in 2014. Another film is coming in 2018. www.howtotrainyourdragonbooks.com   http://www.cressidacowell.co.uk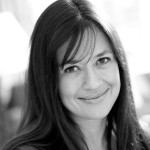 Daisy Goodwin (Victoria, a novel of a young Queen)
After reading history at Cambridge, Daisy went to Columbia Film School as a Harkness Fellow. After ten years at the BBC making arts documentaries, she left to join the independent sector and created a number of programmes including Grand Designs which is now in its 18th year on Channel 4. In 2005 she started Silver River productions, which she sold to Sony in 2012. Alongside her TV work, Daisy has written a memoir, Silver River, and two novels My Last Duchess UK/The American Heiress US and The Fortune Hunter, which were both New York Times bestsellers. In 2014 Daisy decided to concentrate on writing full time and was commissioned to write her first screenplay, Victoria, an 8-part series about the early life of Queen Victoria for ITV and WGBH Masterpiece Theatre. Daisy has also complied nine poetry anthologies including 101Poems that Could Save your Life. She lives in London with her three dogs, two daughters and one husband. Photo: Mike Hogan. http://www.daisygoodwin.co.uk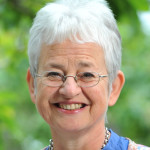 Dame Jacqueline Wilson (Clover Moon)
Dame Jacqueline Wilson is one of Britain's most outstanding writers for young readers. Known for her contemporary stories many featuring feisty characters like the enduring Tracy Beaker and irrepressible Hetty Feather, she has also used historical settings for many recent books. Over 39 million copies of her books have been sold in the UK alone and they have been translated into 34 languages. Jacqueline has been honoured with many of the UK's top awards including the Guardian Children's Fiction Award, the Smarties Prize and the Children's Book of the Year. She was the Children's Laureate from 2005-2007 and is the Chancellor of Roehampton University. She also holds Honorary Doctorates from the Universities of Kingston, Bath, Winchester and Dundee. Photo: James Jordan. http://www.jacquelinewilson.co.uk
Daniel Weyman (audiobook of The Ballroom)
Daniel's extensive audiobook credits include the complete PD James series of Adam Dalgliesh novels, Alistair Campbell's motivational book Winners, and Mark Haddon's new work The Pier Falls. He currently reads the Peter James Roy Grace novels and has won awards in the U.S., been shortlisted for the Audible Sounds of Crime Award many times and has appeared in the American Library Association's top 12 audiobooks of the year. Daniel has worked extensively in theatre, leading diverse productions including The Life and Adventures of Nicholas Nickleby. He is well known to TV audiences as Adam Wainwright in the last 2 series of Foyle's War on ITV and has also appeared in Poirot, Midsomer Murders, and BAFTA-winning BBC mini-series Dunkirk. He has worked on film with Mike Newell (Great Expectations) and Danny Boyle (Millions). Photo: Charlie Carter.
http://www.danielweyman.com
David Shreeve (Sharing Eden)
David Shreeve trained in social work before working in public relations and writing radio comedy. He is the director of The Conservation Foundation which he co-founded with David Bellamy an 1982 and is also the Environmental Advisor to the Archbishops' Council of the Church of England. He has a Lambeth Degree and is a Freeman of the City of London. His own publications include The Executive's Guide to London, How Many Lightbulbs Does it Take to Change a Christian?, Don't Stop at the Lights, and Sharing Eden. Photo: Clive Barda/ ArenaPAL.
Deborah Frances-White (The Improv Handbook)
Deborah Frances-White is a stand-up comedian, corporate speaker, screenwriter and executive coach. She was adopted at ten days old, was raised in Australia, became a Jehovah's Witness as a teenager, left her religion and family to come to London with a one way ticket, has worked as an interpreter in both sign language and Japanese, read English at The University of Oxford, and has lived in a number of countries including America and Israel. She founded the innovative improv company The Spontaneity Shop in 1997. She and her partner Tom Salinsky wrote The Improv Handbook which was published in 2008. http://www.deborahfrances-white.com/
Dr Adrian Stevens (UCL)
Dr Adrian Stevens is Honorary Senior Lecturer, School of European Languages, Culture, and Society, UCL https://www.ucl.ac.uk/multidisciplinary-and-intercultural-inquiry/people/adrian-stevens
Eva Holland (The Daughter's Secret)
Eva Holland is a thirty-five-year-old freelance copywriter and public relations consultant with a lifelong love of words and stories. She grew up in Gloucestershire and studied in Leeds before moving to London, where she lives with her husband. Eva won Good Housekeeping Novel Competition and The Daughter's Secret is her first novel. Photo: Jessica Alexander.
https://evaholland.net/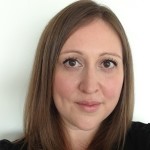 Francesca Main (editorial director, Picador)
Francesca Main has worked in publishing for over ten years and is currently Editorial Director at Picador, where she publishes fiction and memoir.  She won the British Book Industry Award for Editor of the Year in 2015. www.picador.com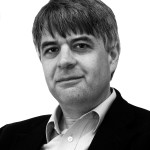 George Goodwin (Benjamin Franklin in London)
George Goodwin is the author of the highly-acclaimed Fatal Colours and Fatal Rivalry. His new book, Benjamin Franklin in London, garnered considerable advance praise and is published by Weidenfeld & Nicolson (UK) and Yale University Press (North America). It was Radio 4's Book Of The Week. He is Honorary Writer in Residence at Benjamin Franklin House in London, and a Fellow of the Chartered Institute of Marketing and the Royal Society of Arts George lives in Kew, a stone's throw from the Royal Botanical Gardens. Photo: Cecily Goodwin. www.georgegoodwin.com
Harry Parker (Anatomy of a Soldier)
Harry Parker grew up in Wiltshire. He joined the British Army when he was 23 and served in Iraq and Afghanistan. He lost both his legs in Afghanistan and is now a writer and artist and lives in London. http://anatomyofasoldier.com/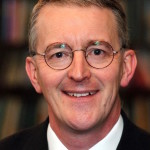 Hilary Benn MP – now withdrawn from session, replaced by Rupa Huq MP
A former President of Ealing Acton Constituency Labour Party, Hilary Benn was elected to Ealing Borough Council in 1979, becoming the youngest ever Chair of the Education Committee. Hilary worked for MSF as Head of Policy and Communications and represented the union on the Labour Party's National Policy Forum. Following Labour's 1997 General Election victory, Hilary was appointed as special adviser to the Rt Hon David Blunkett MP, Secretary of State for Education and Employment. In 1999, he was elected as MP for Leeds Central. After serving as a minister at the Department for International Development and the Home Office, he was appointed to the Cabinet as the Secretary of State for International Development in 2003. From 2007 until the 2010 General Election, he was Secretary of State for the Environment, Food and Rural Affairs. He was elected to the Shadow Cabinet in October 2010 and was the Shadow Leader of the House of Commons until being appointed the Shadow Secretary for Communities and Local Government in September 2011. He was Shadow Foreign Secretary from May 2015 to June 2016. Hilary Benn was voted by his fellow MPs as Minister of the Year in the 2006 and 2007 House Magazine Awards. He was a contributor to 'Beyond 2000: Long-term policies for Labour' (Profile Books, 1999), 'Forces of Conservatism' (IPPR, 1999), and 'Men who made Labour' (Routledge, 2006). www.hilarybennmp.com
Holly Bell (Recipes from a Normal Mum)
Holly Bell is the mother of three boys, author of two cookbooks and winner of one Good Housekeeping Best Food Blog award (2016). She was also a finalist in the 2011 Great British Bake Off. www.recipesfromanormalmum.com
Hugh Johnson (40th Anniversary Edition of Hugh Johnson's Pocket Wine Book, Hugh Johnson on Wine: Good Bits from 55 Years of Scribbling)
Hugh Johnson is the world's pre-eminent and most popular writer on wine. His world-famous Pocket Wine Book sells many thousands of copies a year in a dozen languages. Since it was first published in 1977, its combination of personal insight and succinct critical appraisal of the world of wine has found millions of regular readers. With exact vintage news and thousands of precise wine recommendations, it is the world's bestselling annual wine book. Hugh Johnson was born in London in 1939. During the past five decades he has written a series of landmark books on wine, including his classic The World Atlas of Wine, now in its seventh edition, co-authored by Jancis Robinson. His Wine Companion is in its sixth edition. His memoirs, A Life Uncorked, and his acclaimed history, The Story of Wine, were both bestsellers. He was given the French National Order of Merit in 2005 and he was appointed an OBE in 2007 "for services to wine-making and horticulture", his two great passions. http://worldatlasofwine.com
Hugh Sebag-Montefiore (Somme: Into The Breach)
Hugh Sebag-Montefiore was a barrister before becoming a journalist and then a historian. He has written for the Sunday Times, the Sunday Telegraph, the Observer, the Independent on Sunday and the Mail on Sunday. His bestselling book Enigma: The Battle For The Code describes how the Polish, French and British cryptographers cracked the German Enigma code. His next bestseller Dunkirk: Fight To The Last Man tells the story of the forgotten heroes of Dunkirk, the soldiers who fought to keep the German troops away from the beaches so that the evacuation could go ahead. In his quest to find the truth about the Battle of the Somme, Hugh Sebag-Montefiore has searched through archives in Australia and New Zealand, South Africa and Canada, as well as in France and Germany, and of course Britain. In the process he has discovered interesting facts about his own family: two of his relations were amongst the casualties on the Western Front. He lives in North London with his wife and three children. http://www.hughsebagmontefiore.com/the_author.php
Isabelle Broome (My Map of You)
Isabelle Broom studied Media Arts at the University of West London before starting a career first in local newspapers and then as a junior sub-editor at heat magazine. She travelled through Europe during her gap year but her wanderlust was reined in when she met Max, a fluffy little Bolognese puppy desperate for a home. When she's not writing novels set in far-flung locations, Isabelle spends her time being the Book Reviews Editor at heat magazine and walking her beloved dog round the parks of north London.
James MacManus (Midnight in Berlin)
James MacManus is the managing director of The Times Literary Supplement. After studying at St Andrews University he began his career in journalism at the Daily Express in Manchester. Joining The Guardian in 1972, he later became Paris, and then Africa and Middle East Correspondent. James' first novel, On the Broken Shore, was published in 2010. This was followed by Black Venus (2013) the story of the French poet Charles Baudelaire and his mistress Jeanne Duval. James MacManus is the father of three children and lives in Dulwich, London. http://www.jamesmacmanus.com
James Nicol (The Apprentice Witch)
James Nicol has loved books and stories his whole life. As a child he spent hours absorbed in novels, watching epic 1980s cartoons or adventuring in the wood at the bottom of the garden for giants, monsters and witches! He lives on the edge of the Cambridgeshire Fens in a house with too many books and too many musical instruments with his partner and a black and white cockapoo called Bonnie. http://www.jamesnicolbooks.com
James Rodgers (Headlines from the Holy Land)
James Rodgers' most recent book is Headlines from the Holy Land: Reporting the Israeli-Palestinian Conflict (Palgrave MacMillan, 2015). He is also the author of No Road Home: Fighting for Land and Faith in Gaza (Abramis, 2013) and Reporting Conflict (Palgrave Macmillan, 2012). He is currently researching a book on the Russian revolution. He is a former BBC correspondent in Moscow, Brussels, and Gaza. James is Senior Lecturer in Journalism at City, University of London, where he lectures on the History of Journalism and the reporting of international conflicts. www.reportingconflict.com.
Jancis Robinson (24-Hour Wine Expert, The World Atlas of Wine)
Described by Decanter magazine as 'the most respected wine critic and journalist in the world', Jancis writes daily for JancisRobinson.com, weekly for The Financial Times, and bi-monthly for a column that is syndicated around the world. Her most recent book is also her shortest, a practical guide to the essentials of wine, The 24-Hour Wine Expert. She is editor of The Oxford Companion to Wine, co-author with Hugh Johnson of The World Atlas of Wine and co-author of Wine Grapes – A complete guide to 1,368 vine varieties, including their origins and flavours, each of these books recognised as a standard reference worldwide. An award-winning TV presenter, she travels all over the world to conduct wine events and act as a wine judge. www.jancisrobinson.com
Jane Costello (Summer Nights at the Moonlight Hotel)
Jane Costello has written nine novels, including Bridesmaids, The Wish List, The Time of Our Lives and her latest, Summer Nights at the Moonlight Hotel. Jane was a newspaper journalist before she became an author, working on the Liverpool Echo, the Daily Mail and the Liverpool Daily Post, where she was Editor. She continues to write for newspapers and magazines and has contributed articles to The Guardian, Marie Claire, Prima and The Times, among others. Jane has won several awards for her books, including the Romantic Novelists' Association Romantic Comedy Award, which she took home in 2010 for The Nearly Weds. She lives in Liverpool with her husband Mark and three young sons. http://www.janecostello.com/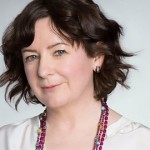 Jane Garvey (Radio 4 Woman's Hour)
Jane Garvey's was the first voice to be heard on BBC Radio 5 Live, where she presented the award-winning Breakfast show and later Drive with co-presenter Peter Allen. She became a presenter on BBC Radio 4's Woman's Hour in 2007. She previously worked at Radio Wyvern and BBC Hereford and Worcester.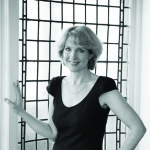 Jane Thynne (Faith and Beauty)
Jane Thynne was born in Venezuela and educated in London. She graduated from Oxford University with a degree in English and joined the BBC as a journalist. She has also worked at The Sunday Times, The Daily Telegraph and The Independent, as well as for numerous British magazines. She appears as a broadcaster on Radio 4. Jane is married to the writer Philip Kerr. They have three children and live in London. Photo: Frantzesco Kangaris. www.janethynne.com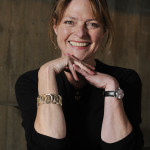 Janet Ellis (The Butcher's Hook)
Janet Ellis trained as an actress at the Central School of Speech and Drama. She is best known for presenting Blue Peter and contributes to numerous radio and TV programmes. She recently graduated from the Curtis Brown creative writing school. The Butcher's Hook is her first novel. Photo: Leigh Quinnell. http://janetellis.com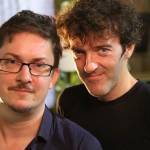 Jason Hazeley
Joel Morris (Ladybird Books for Grown Ups)
Authors Jason and Joel have been writing together since they secretly produced spoof versions of their Head Teacher's newsletter at school, and have gone on to write for a host of the biggest names in comedy: everyone from Charlie Brooker and Mitchell & Webb, to Miranda Hart, Paddington Bear, and Matt Lucas. Recent hits include Cunk on Shakespeare, Murder in Successville and Charlie Brooker's annual Wipe reviews of the year. They have been fans of Ladybird since they were old enough to fall over with any dignity and say that being allowed to have fun with Ladybird's astonishing picture archive is a ridiculous privilege.
Jill Dawson (The Crime Writer)
Jill Dawson's latest novel The Crime Writer, about the novelist Patricia Highsmith, was published in June 2016. She is the best-selling author of nine novels, including Fred & Edie (short-listed for The Whitbread and Orange Prize) and Watch Me Disappear (long-listed for the Orange Prize). Her novel The Great Lover, about the poet Rupert Brooke, published in 2009, was a best-seller and a Richard and Judy Summer Read. Her novel The Tell-Tale Heart, described by Hilary Mantel as 'an uncanny and atmospheric novel by a skilful storyteller' was long-listed for the Folio prize. Jill has also edited six anthologies and won awards for poetry, short stories and screenplays. She was winner of the Harpers Bazaar short story competition in 2013. She has held many fellowships including the British Council Writing Fellowship at Amherst College, Massachusetts and the Creative Writing Fellowship at University of East Anglia in Norwich, where she also taught on the MA. She has been an Advisory Fellow to the Royal Literary Fund for ten years. She currently teaches creative writing for the Faber Academy and the Guardian/UEA Masterclasses as well as mentoring new and emerging writers under a scheme she founded: www.gold-dust.org.uk. Photo: Yves Salmon. http://jilldawson.co.uk/
Jo Unwin (literary agent)
Prior to becoming an agent, Jo Unwin had a career as an actress and television script writer (writing credits include Byker Grove and My Parents are Aliens). Her life in publishing started with a stint as a book scout for Aardman animated features, moving on to become a bookseller, and finally becoming an agent in 2008. She set up the Jo Unwin Literary Agency in 2013, and represents authors such as Jenny Colgan, Richard Ayoade, Charlie Brooker, Nina Stibbe, Cathy Rentzenbrink and Kit de Waal. Photo: Jonathan Ring. www.jounwin.co.uk
Joanna Blythman (Swallow This)
Joanna Blythman is an award-winning investigative journalist, the author of seven landmark books on food issues, and one of the most authoritative, influential commentators on the British food chain. She has contributed to many newspapers and magazines, and broadcasts on programmes such as Woman's Hour, Radio 4 Food Programme, Farming Today, Newsnight, BBC Breakfast, and Today. Joanna has won numerous awards for her articles and books, was a judge of the Radio 4 Food and Farming Awards 2015 and Channel 4's Iron Chef and gets involved with creative and innovative food projects. She researched restaurants for Michael Winterbottom's BBC2 series The Trip with Steve Coogan and Rob Bryden. http://www.joannablythmanwriting.com
Joanna Cannon (The Trouble with Goats and Sheep)
Before specialising in psychiatry, Joanna rotated through a series of hospital jobs, from the chaos of A&E to the handkerchief quiet of palliative care. It was around this time she began writing a blog, which she found helped to empty her head of all the suffering she saw during the day. From the blog developed an idea for a novel, and Jo spent the next few months attending workshops and classes, including Faber's Writing a Novel course, in order to learn more. In the spring of 2014, Jo took part in the WoMentoring Programme, where aspiring female authors are mentored by women within the publishing industry, and it was through this scheme that she met Katie Espiner of The Borough Press. The following September, Jo attended the York Festival of Writing, where she won the Friday Night Live competition (a kind of literary X-factor) with her story about two little girls in the summer of '76. Within 48 hours of leaving York, she had received offers of representation from seven literary agents, and she went on to sign with Sue Armstrong of Conville and Walsh. The Borough Press acquired Jo's novel shortly afterwards, and THE TROUBLE WITH GOATS AND SHEEP was published in January 2016. Jo remains in the Peak District, with her family and her dog, where she continues to explore a fascination with words, stories and people. She is currently working on her second novel. https://joannacannon.com/
Joe Haddow, (The Radio Two Book Club)
Joe is the Producer of the Radio 2 Book Club, a literary event chair and the host of the Man Booker Prize podcasts. He chairs the committee that chooses the Radio 2 Book Club titles, which are featured on Simon Mayo's Drivetime programme and the Radio 2 Arts Show. Occasionally he produces and presents special book content for both Radio 2 and 6 Music. In 2016 he was awarded the Journalist Of The Year award by the Publishers Publicity Circle. http://www.bbc.co.uk/programmes/articles/3fF3BxLxkjPLfxg1TN5xQCj/welcome-to-our-book-club
Joel Morris (Ladybird Books for Grown Ups) – see Jason Hazeley
John Crace (Incomplete Shakespeare, I Never Promised You A Rose Garden)
John Crace is the Guardian's parliamentary sketch writer and author of the 'Digested Reads columns'. He is also the author of I Never Promised you a Rose Garden, Baby Alarn, Vertigo, Harry's Games, Brideshead Abbreviated and The Digested Twenty-first Century. He lives in London. https://www.theguardian.com/profile/johncrace
John Mitchinson (founder, Unbound)
John is an author and publisher and amateur pig farmer. Having been the first Marketing Director of Waterstone's he moved on to become a publisher at the Harvill Press and then Cassell & Co. His authors included bestsellers like The Beatles and Michael Palin, to prize-winning literary writers like Richard Ford, Alan Garner and Haruki Murakami. John is a Vice-President of the Hay Festival and a Fellow of the Royal Society of Arts. For over ten years he has been director of research for the TV show QI and five years ago he was one of the founders of the crowdfunding publishing site Unbound. www.unbound.co.uk
Jonathan Meres (May Be Recycled, The World of Norm)
Jonathan Meres has worked as an ice-cream van driver and a stand-up comedian but now he's the bestselling author of The World of Norm books! He says he's a writer/actor – strictly in that order – and he enjoys doing school visits. He's lived in Edinburgh for over 20 years with his wife and children. May Be Recycled is the seventh book in his World of Norm series. http://www.jonathanmeres.com/
Juliet Ashton (These Days of Ours)
Juliet Ashton was born in Fulham and still lives in London. She writes under a variety of names, including her real name, Bernadette Strachan, and as Claire Sandy. She is married and has one daughter. She enjoys writing almost as much as she loves reading. The books she writes are about love in all its colours. Romantic love, of course – it makes the world go round, after all – but also family love, the way we feel about our friends and children and colleagues and the woman we see every day on the bus but never say 'hello' to. http://www.julietashton.com/
Laurence Howell (Audible)
Laurence Howell is Senior Director of Content at Audible since July 2011. He has been passionately involved in all areas of the audio and book industry for over 20 years, which has taken in key positions at Waterstones, WH Smith, BCA and Amazon.
http://www.audible.co.uk
Louise Lamont (LBA, Quick Pitch)
Louise Lamont became a literary agent so that she'd never run out of things to read. She joined LBA Books in 2013 after seven years at AP Watt and United Agents and specialises in children's and YA books. www.lbabooks.com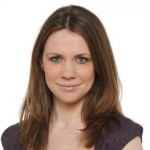 Lucy McDonald (Crumbs TV, The Crumbs Family Cookbook)
Lucy McDonald is a food writer and broadcaster. She has a YouTube channel and has written two cookery books as well as regularly writing for newspapers and magazines on food and related issues. www.Crumbsfood.co.uk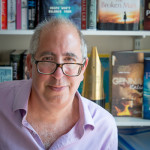 Luigi Bonomi (LBA, Quick Pitch)
After working as a bookseller, Luigi joined the publishers Macdonald Futura in 1986 as a children's book editor, later working working for Harlequin ,Mills and Boon and Penguin Books, where he was an editorial director. In 1997 he became a literary agent, joining Sheil Land Associates, where he worked for eight years before setting up LBA in 2005. He has been responsible for discovering and launching the careers of a large number of bestselling authors. He is also Honorary Professor of Creative Writing at Aberystwyth University and Literary Consultant for The Financial Times Oxford University Literary Festival. In 2010 he won the Bookseller Industry Award for Literary Agent of the Year. http://www.lbabooks.com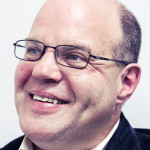 Mark Lawson (The Allegations)
Mark Lawson is a novelist and cultural critic. He has published four novels including Idlewild, Going Out Live and Enough Is Enough. His work as a broadcaster includes presenting Radio 4's Front Row and Foreign Bodies – A History of Crime Fiction and BBC4's Mark Lawson Talks to . . . He also writes for the Guardian and the New Statesman. https://www.theguardian.com/profile/marklawson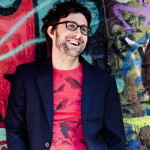 Mark Watson (The Place That Didn't Exist)
Mark Watson is the acclaimed author of several novels, most recently Hotel Alpha and the co-authored (with Oliver Harud) graphic novel, Dan and Sam. He is also a stand-up comedian and has won numerous awards in Britain and Australia. He regularly appears on TV, has had his own cult Radio 4 series and been named the Edinburgh Fringe Festival's highest achiever of the decade by The Times, having performed a series of legendary 24-hour shows. He has a home in north London, but mostly lives in hotels. http://www.markwatsonthecomedian.com
Martin Williams (Parliament Ltd – A journey to the dark heart of British politics) Now withdrawn from session – replaced by Michael McManus
Martin Williams is a freelance investigative journalist. His work has appeared in Private Eye, the Guardian, the Observer, the Independent, and elsewhere. He hosts a live comedy show called 'Investigations', with the comedian Josie Long, which combines investigative journalism with stand-up comedy. In 2011 Martin won the Guardian's Scott Trust bursary and studied for an MA in Newspaper Journalism at City University. Before that, he read History and Politics at the University of York. He is originally from south Wales. Parliament Ltd explores the way the way that politicians are financed and how they finance themselves and includes a multitude of revelations. https://martinrhyswilliams.com
Maxine Mawhinney (Chair: Ladybird Books for Grown-Ups)
BBC journalist, broadcaster and presenter, BBC News Channel
Michael McManus (Edward Heath, A Singular Life)
Michael McManus is a writer and political consultant. His most recent book, published in July 2016, is Edward Heath: A Singular Life, written to mark the centenary of the birth of Sir Edward Heath and including first-hand testimony from over seventy of Heath's closest friends, advisers and colleagues. In the 1990s Michael worked with David Cameron at Conservative Central Office and went on to be a special adviser in three government departments – the Welsh Office, the Department of Employment and the Cabinet Office. Then for five years he ran the private office of former Prime Minister Sir Edward Heath. In 2001 he was the Conservative candidate for Watford and he jointly instigated and ran Vote 2004, the first ever national campaign for a referendum on the UK's relationship with the EU.
Milly Johnson (Sunshine over Wildflower Cottage)
Milly Johnson was born, raised and still lives in Barnsley, South Yorkshire. As well as being an author she is also a copywriter for the greetings card industry, a joke-writer, a columnist, after dinner speaker, poet, BBC newspaper reviewer, and a sometimes BBC radio presenter. She won the RoNA for Best Romantic Comedy Novel of 2014 and 2016 and the Yorkshire Society award for Arts and Culture 2015. She writes about love, life, friendships and that little bit of the magic that sometimes crops up in real life. She likes owls, hawks, eagles, vultures and meringues but hates marzipan. She is very short. Photo: Charlotte Murphy. http://millyjohnson.co.uk/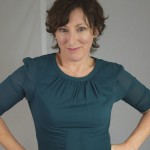 Nina Stibbe (Love, Nina; Paradise Lodge)
Nina Stibbe was born in Leicester. She is the author of Love, Nina, which was shortlisted for the Waterstones Book of the Year Award and won Non-Fiction Book of the Year at the 2014 National Book Awards, and the massively acclaimed novel Man at the Helm, which was shortlisted for the Bollinger Everyman Wodehouse Prize for Comic Fiction. She lives in Cornwall with her partner and two children. Photo: Eva Nunney.
https://www.penguin.co.uk/authors/nina-stibbe
Oliver Rowe (Food For All Seasons)
Oliver Rowe is a Londoner who first learned to cook in Tuscany. He trained and flourished at the award-winning Moro in Clerkenwell and was Head Chef at Maquis in Hammersmith. After a stint in Paris and the south of France he went on to open his café – called Konstam, after his grandmother – followed by his restaurant, Konstam at the Prince Albert, both in London's King's Cross. Oliver featured in BBC2's The Urban Chef, which followed his search for local suppliers to provide high quality, seasonal produce for his restaurant. More recently he has worked in kitchens in the UK and abroad, including Chez Panisse in Berkeley, California. Photo: Elena Heatherwick. http://www.oliver-rowe.co.uk/
Paula Hawkins (The Girl On The Train)
Paula Hawkins worked as a journalist for fifteen years before turning her hand to fiction. Born and brought up in Zimbabwe, Paula moved to London in 1989 and has lived there ever since. The Girl on the Train is her first thriller. it has been published in over forty languages and has been a No.1 bestseller around the world. It has been optioned for film by Dreamworks. Photo: Kate Neil. http://paulahawkinsbooks.com
Penny Parkes (Out of Practice)
Penny Parkes survived a Convent education largely thanks to a ready supply of inappropriate novels and her passion for writing and languages. She studied International Management in Bath and Germany, before gaining experience with the BBC. She then set up an independent Film Location Agency and spent many happy years organising shoots for film, television and advertising – thereby ensuring that she was never short of travel opportunities, freelance writing projects or entertaining anecdotes.   Penny now lives in the Cotswolds with her husband, two children and a geriatric spaniel. She will often be found plotting epic train journeys through the Alps, baking gluten-free goodies or attempting to prove that you can, in fact, teach an old dog new tricks. https://www.facebook.com/PennyParkesWrites/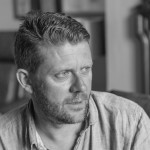 Peter Hanington (A Dying Breed)
Peter Hanington has worked for BBC Radio 4's Today Programme for fourteen years and throughout the Iraqi and Afghanistan conflicts. He initiated and ran the special guest editor programmes and has also worked on various special projects including collaborations with the Manchester International Festival and Glastonbury. He lives in London with his wife and two children. Photo: Paddy Scott. http://peterhanington.co.uk
Ping Coombes (Malaysia and MasterChef 2014 champion)
Shooed out of the kitchen by her mum as a child, Ping Coombes only began cooking when she came to the UK for university, and she applied to go on MasterChef just after being made redundant. Crowned champion in 2014, Ping has returned to MasterChef as a guest judge and has become a global ambassador for Malaysian food – she has even addressed the World Economic Forum at Davos. When she's not whipping up batches of steaming-hot noodles and baos at food festivals around the world, Ping can be found at home in Bath with her husband Andrew and her daughter Alexa. http://www.pingspantry.co.uk/
Professor John Sutherland (Incomplete Shakespeare)
John Sutherland is a Lord Northcliffe Professor Emeritus of Modern English Literature at University College London and currently teaches at the California Institute of Technology. He writes regularly for the Guardian and is the author of many books, including The Longman Companion to Victorian Fiction and The Boy Who Loved Books, a memoir. https://www.theguardian.com/profile/johnsutherland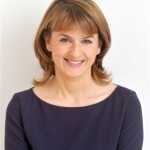 Rebecca Jones (BBC arts correspondent)
Rebecca Jones has been arts correspondent for BBC News since 2002 and, with Jim Naughtie, presents Meet the Author on the BBC News Channel. She was a Judge for the Costa Book awards in the "novel" category and is a director of Birmingham Royal Ballet. She has been the BBC's Berlin correspondent and a presenter for the BBC News Channel and Anglia News, and regularly chairs books and art events. http://www.bbc.co.uk/programmes/b01rk58f/episodes/guide
Rebecca Rideal (1666: Plague, War and Hellfire)
Rebecca Rideal is a factual television producer and writer. She runs the online history magazine, The History Vault http://www.thehistoryvault.co.uk , and is currently studying for a PhD on Restoration London during the Great Plague and the Great Fire at University College London. Photo: Huw P Jones. https://rebeccarideal.com/about-rebecca-rideal/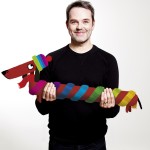 Rob Biddulph (Odd Dog Out)
Once upon a time Rob Biddulph was the art director of the Observer Magazine and a winner of the coveted PPA Designer of the Year Award but, by night, he made up silly stories for his three daughters and drew pictures to go with them. Now, making up those silly stories and the pictures that go with them is how Rob makes a living and he and his daughters couldn't be happier about it. He lives and works in London. www.robbiddulph.com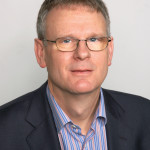 Roger Hermiston (All Behind You, Winston)
Roger Hermiston is a writer and journalist, and for eleven years was assistant editor of BBC Radio 4's Today Programme. He is the author of The Greatest Traitor: The Secret Lives of Agent George Blake and Clough and Revie. www.rogerhermiston.com
Rupert Morgan (RNIB Talking Books)
Rupert has worked in audiobook production for over 20 years. He began as a Studio Assistant at RNIB Talking Books shortly after he graduated and since then, either via RNIB or in a freelance capacity, he has produced content for a wide variety of publishers and production houses including BBC Worldwide, Chivers Audiobooks, Penguin Random House UK and Naxos. After a period abroad his career travelled full circle when he returned to RNIB, moving into the post of Senior Producer in 2008. RNIB Talking Books is one of the charities supported by the Chiswick Book Festival.  http://www.rnib.org.uk/books
Sali Hughes (Pretty Honest)
In Pretty Honest, Sali Hughes draws on over 20 years of wisdom, advice and expertise to show real women how to make the most of makeup's physically and emotionally transformative powers. Covering everything from teenage skin to mature beauty, botox to bridal make-up, sickness to good health, it's a work that is part instruction manual, part love letter to makeup in a writing style that combines beauty editor, feminist and painfully funny best friend. www.salihughesbeauty.com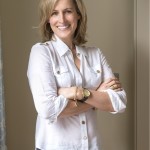 Santa Montefiore (Songs of Love and War, Daughters of Castle Deverill)
Santa Montefiore was born in England in 1970 on a beautiful farm in Hampshire. After Sherborne School for Girls she read Spanish and Italian at Exeter University. She spent much of the 90s in Buenos Aires. Her novels take place in France, South Africa as well as Ireland and England and have been translated into over 25 languages and sold over 2 million copies worldwide. She lives in London with her husband, the historian Simon Sebag Montefiore, and their two children. Photo: Sarel Jansen. http://www.santamontefiore.co.uk/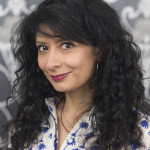 Shappi Khorsandi (Nina Is Not OK)
Shappi established herself as one of the country's finest comedians in 2006 with her sell out Edinburgh show, Asylum Speaker. This show led to the publication of her childhood memoirs, "A Beginner's Guide To Acting English", her best selling literary debut. In typical Shappi style, this show told the story of how her family were forced to flee Iran and gain asylum in the UK. Her father's popularity as a satirist attacking the regime has ensured they cannot return to Iran. Shappi's career has taken her to all corners of the globe, she has appeared on countless TV & Radio shows including; Mock The Week, 8 Out Of 10 Cats, Have I Got News For You, QI, Just a Minute & other flagship radio 4 programmes. Her screenwriting debut was in the form of Sky's Little Crackers & she has recently been commissioned to write a drama script for BBC Television. www.shappi.co.uk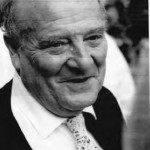 Sir Alan Munro (Keep the Flag Flying: A Diplomatic Memoir)
Sir Alan Munro joined the British Diplomatic Service in 1958. For the major part of his diplomatic career he was involved with the Middle East and Africa. Having studied Arabic in Lebanon, he served in Beirut, Kuwait, Benghazi and Tripoli during the 1960's. He was head of the Arabian Department during the Iranian Revolution of 1979, and then looked after military cooperation with Arab states in the Ministry of Defence. He went to Algeria as ambassador in 1984 and was subsequently UnderSecretary of State for the Middle East and Africa in the Foreign Office. He was British ambassador in Saudi Arabia from 1989 to 1993, a period which coincided with the Gulf War. Since leaving the Diplomatic Service he has kept up close connections with the Arab, African and Islamic worlds. He writes and broadcasts on Middle East issues and is the author of a book, Arab Storm, on the politics and diplomacy behind the 1990-91 Gulf War. J. Watson (Before I Go To Sleep)
S.J. Watson (Before I Go To Sleep)
S.J. Watson's first novel, Before I Go To Sleep, became a phenomenal international success. A bestseller around the world, it won the Crime Writers' Association Award for Best Debut Novel and the Galaxy National Book Award for Crime Thriller of the Year. The film of the book, starring Nicole Kidman, Colin Firth and Mark Strong, and directed by Rowan Joffe, was released in September 2014 and is now available on DVD. S. J. Watson was born in the Midlands and now lives in London. Photo: Graham Jepson. http://www.sjwatson-books.com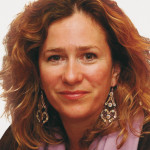 Sonia Purnell (Just Boris, First Lady)
Sonia Purnell started work at The Economist Intelligence Unit, edited a weekly financial magazine when only twenty-five, and then went on to a senior position on the Daily Telegraph's City pages before reporting on the EU from Brussels. On her return to London she assumed the position of Whitehall Correspondent, before moving to the Daily Mail, where she was Whitehall Editor. Her first book, Just Boris: A Tale of Blond Ambition, was a candid and widely acclaimed portrait of London Mayor Boris Johnson, informed by her time working alongside him in Brussels. Just Boris was long listed for the Orwell Prize. She now writes and broadcasts as a freelancer and lives in London with her husband and two sons.
Sophie Hannah (Closed Casket)
Sophie Hannah is an internationally bestselling writer of psychological crime fiction, published in 32 languages and 51 territories. In 2014, with the blessing of Agatha Christie's family and estate, Sophie published a new Hercule Poirot novel, The Monogram Murders, which was a bestseller in more than fifteen countries. In September 2016, her second Poirot novel, Closed Casket, will be published. In 2013, Sophie's novel The Carrier won the Crime Thriller of the Year Award at the Specsavers National Book Awards. Two of her crime novels, The Point of Rescue and The Other Half Lives, have been adapted for television and appeared on ITV1 under the series title Case Sensitive in 2011 and 2012. Sophie has also published two short story collections and five collections of poetry – the fifth of which, Pessimism for Beginners, was shortlisted for the 2007 T S Eliot Award. She is forty-four and lives with her husband, children and dog in Cambridge, where she is a Fellow Commoner at Lucy Cavendish College. http://www.sophiehannah.com
Stewart Lansley (Divided Britain)
Stewart Lansley is an economist and financial journalist. He is a visiting fellow at the School of Policy Studies, University of Bristol and has written on inequality, wealth and poverty for academic and specialist journals as well as several newspapers. He is the author of a number of books including A Sharing Economy (2016), Breadline Britain (2015); The Cost of Inequality (2011); Top Man (a biography of Philip Green, 2007); Rich Britain (2006) and Poor Britain (with Joanna Mack, 1985). His previous academic posts include the National Institute of Economic and Social Research and the Universities of Brunel and Reading. He is also a former executive producer in the current affairs department of the BBC. www.stewartlansley.co.uk
Ted Sandling (Mudlarking: London in Fragments)
Ted Sandling studied History of Art at the University of Bristol. He moved to London and became a garden designer and landscape historian. He now works at Christie's Education. He first went mudlarking in 2004 and was instantly hooked. He records his finds on Instagram @London_Mudlark.  https://www.instagram.com/london_mudlark/
The Really Big Pants Theatre Company
– Willow Nash was born in London and trained at East 15 Acting School.  She's acted in plays throughout the UK, the West End and in various short films and on television. Willow has worked extensively with the 4-9 age range, writing and performing her one woman shows, and co-founded Golden Egg Productions touring Christmas shows to primary schools in the UK.  Other TiE company tours include White Horse Theatre (Germany and Japan), CragRats (UK) and Vienna's English Theatre (Austria). As a voice over artist Willow regularly records English language courses for learners of English as a foreign language for Oxford University Press and Cambridge University Press, and audio description for various programmes and films for Sky.  She is also a qualified TEFL teacher.
– Joe Bromley trained at Guildford School of Acting and has appeared on stage, in film and on TV. She formed her own theatre companies, Clare & Joe Present… and Startled Dames.  As well as writing numerous children's shows, she has written a screenplay, A Hundred and Fifty-Two Carats, and is working on a play, Careful. She teaches drama to 7-16 year olds for Jigsaw Arts, has toured Italy, Spain and Portugal with TiE companies and is a qualified TEFL teacher. She avoids stilts at all costs.
www.reallybigpants.co.uk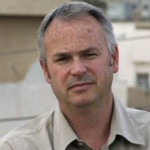 Tim Marshall (Worth Dying For, Prisoners of Geography)
Tim Marshall was Diplomatic Editor and foreign correspondent for Sky News. After thirty years' experience in news reporting and presenting, he left full time news journalism to concentrate on writing and analysis. He joined Sky News after three years as IRN's Paris correspondent and extensive work for BBC radio and TV. Reporting from Europe, the USA and Asia, Tim became Middle East Correspondent based in Jerusalem. Tim's first book, Shadowplay: The Overthrow of Slobodan Milosevic, was a bestseller in former Yugoslavia and continues to be one of the most highly regarded accounts of that period. A second book, "Dirty Northern B*st*rds!" and Other Tales from the Terraces: The Story of Britain's Football Chants was published in 2014, to widespread acclaim. His third book 'Prisoners of Geography – Ten Maps That Tell You All You Need to Know About Global Politics' is a worldwide bestseller. www.thewhatandthewhy.com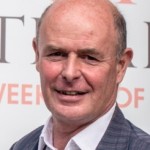 Torin Douglas (director, Chiswick Book Festival)
Torin Douglas was one of the team that set up the Chiswick Book Festival in 2009. He has reported on media issues for over 40 years, including 24 years as the media correspondent for BBC News and spells on The Times, the Independent, the Economist and LBC Radio. He now speaks, writes and chairs events for a range of media, arts and academic organisations. He has an Honorary Doctorate of Literature from the University of West London, is visiting professor in media at the University of Bedfordshire and was awarded the MBE in 2013 for services to the community in Chiswick.
Victoria Hislop (Cartes Postales from Greece)
Inspired by a visit to Spinalonga, the abandoned Greek leprosy colony, Victoria Hislop wrote The Island in 2005. It became an international bestseller and a 26-part Greek TV series. She was named Newcomer of the Year at the British Book Awards and is now an ambassador for Lepra. Her affection for the Mediterranean then took her to Spain, and in the number one bestseller The Return she wrote about the painful secrets of its civil war. In The Thread, Victoria returned to Greece to tell the turbulent tale of Thessaloniki and its people across the 20th century. It was followed by her much-admired Greece-set collection, The Last Dance and Other Stories. Her fourth novel, The Sunrise, was published to widespread acclaim, and was a Sunday Times number one bestseller. Victoria divides her time between England and Greece. Photo: Ioanna Tzetzoumi. www.victoriahislop.com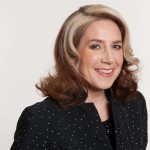 Viv Groskop (I Laughed, I Cried)
Viv Groskop is a stand-up comedian, writer and presenter. A regular on BBC Radio 4's Front Row and Saturday Review, her latest solo show Be More Margo opened at The Stand at the Edinburgh Fringe in August and is now touring. Her mid-life crisis memoir I Laughed, I Cried: How One Woman Took On Stand-Up and (Almost) Ruined Her Life (Orion) reached number one in the Amazon comedy bestseller chart. http://vivgroskop.com
Will Smith (Mainlander)
Will Smith was born in 1971. He was brought up in Jersey in the Channel Islands. Beginning as a stand-up comedian he won Time Out's Comedy award for 2004 and Chortle's Best headliner for 2005. For several seasons he has also been a popular regular at the Edinburgh Fringe and in 2007 supported Ricky Gervais on his Fame tour. As a writer he has contributed to the satirical political sitcom 'The Thick of It', in which he also acts and the American TV satire 'Veep'.
https://www.waterstones.com/book/mainlander/will-smith/9780007594290