See also: Festival Speakers Day by Day
See more speakers at: Waterstones Local Authors Party
Adam Kay (This Is Going To Hurt)
Adam Kay was a junior doctor from 2004 until 2010 and kept a diary throughout. He is perfect for interviews and events — not just because he's a comedian but because he feels so passionately and speaks so knowledgably about his subject matter. He is now an award-winning comedian and writer for TV and film and has over 20 million YouTube hits as a musician and performer.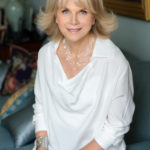 Anne Sebba (Les Parisiennes)
Anne Sebba read History at King's College London then joined Reuters as a foreign correspondent based in London and Rome. She has written nine works of non-fiction, mostly about iconic women, presented BBC radio documentaries, and is an accredited NADFAS (National Association of Decorative & Fine Arts Societies) lecturer and former chair of Britain's Society of Authors. Her biography of Wallis Simpson, Duchess of Windsor, That Woman, was a Sunday Times bestseller.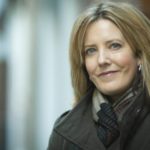 Caroline Frost (Blue: All Rise: Our Story)
An entertainment journalist for over a decade, Caroline is a regular contributor on TV and radio. Her first book, an authorised memoir of the band Blue, will be published by Harper Collins in October.

Caroline Raphael (Dora Productions)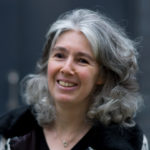 Caroline Raphael is a former BBC Head of Radio Drama and Radio 4 Commissioning Editor who brought Little Britain, The League of Gentlemen and Cabin Pressure to UK audiences. She now combines work for Penguin Random House UK Audio with running her own independent radio production company Dora Productions. Before joining the BBC, she worked as a theatre director and literary agent. https://doraproductions.wordpress.com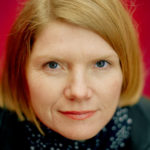 Cathy Rentzenbrink (A Manual For Heartache)
Cathy Rentzenbrink was born in Cornwall, grew up in Yorkshire and now lives in London, where she works as a writer and journalist. She is the author of the bestselling memoir The Last Act of Love (which has sold over 100,000 copies to date), which was shortlisted for the Wellcome Book Prize.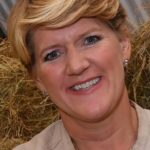 Clare Balding (The Racehorse Who Disappeared)
When she was young, Clare Balding thought she was a dog. Disappointed to discover she was only human, she did her best to spend every waking hour with dogs and ponies. She could ride before she could walk and, growing up surrounded by racehorses trained by her father, she dreamt of winning the Grand National or riding for Great Britain at the Olympics. Those dreams never came true but the consolation prize hasn't been bad. As a television and radio presenter, Clare has worked at six Olympic Games, the highlight being London 2012, as well as the Winter Olympics, Paralympics, Commonwealth Games, the Grand National, Royal Ascot, Wimbledon and the Ryder Cup. She is the author of two best-selling, award-wining autobiographies and her debut children's novel, The Racehorse Who Wouldn't Gallop was the second bestselling children's debut of 2016.  Clare lives in London with her wife, Alice, and their very naughty dog, Archie.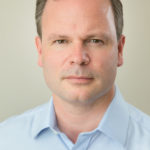 Craig Oliver (Unleashing Demons)
Before entering 10 Downing Street as Director of Politics and Communications, Craig Oliver was an award-winning journalist. His roles included editing the BBC's News at Six and Ten, Controller of the World Service and Executive Editor of ITV's flagship news programmes. He has three daughters and lives in London.
Dave Randall (Sound System: The Political Power of Music)
Dave Randall is a musician and activist. He has toured the world playing guitar with Faithless, Dido, Sinead O'Connor and many others.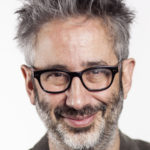 David Baddiel (The Birthday Boy)
David Baddiel was first known as one of the stars of The Mary Whitehouse Experience and then Newman and Baddiel In Pieces. In 1992, with Rob Newman, David performed to 12,500 people in the UK's first ever arena comedy show. He is credited with making comedy "the new rock and roll" although no one is really sure who said that… In 1994 David and Frank Skinner created Fantasy Football League allowing them to talk about football for a living for over 10 years. The pair, along with The Lightening Seeds, wrote the iconic unofficial England anthem 'Three Lions', which has been number one three times and is still heard at games around the world. In 2000 David and Frank created the hit ITV show Baddiel and Skinner Unplanned, going out live and unscripted for over 60 episodes. Away from the screen David has been writing for nearly 20 years. His books include Time for Bed (1996), Whatever Love Means (2002), The Secret Purposes (2006), The Death of Eli Gold (2011), The Parent Agency (2015), The Boy Who Could Do What He Liked (2016), AniMalcolm (2016) and The Birthday Boy (2017)
Deborah Cadbury (Queen Victoria's Matchmaking)
Deborah Cadbury is the author of eight acclaimed books including Chocolate Wars, The Dinosaur Hunters, The Lost King of France, The Seven Wonders of the Industrial World, for which her accompanying BBC series received a BAFTA nomination, and Princes at War. Before turning to writing full time she worked for thirty years as a BBC TV producer and executive producer and has won numerous international awards including an Emmy. She lives in London.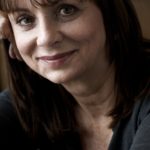 Elizabeth Buchan  (The New Mrs Clifton)
Elizabeth Buchan"s previous novels include the prizewinning Consider the Lily, the New York Times bestseller Revenge of the Middle-Aged Woman, and her most recent book I Can't Begin To Tell You, which was a World Book Night pick for 2016. Elizabeth's short stories have been broadcast on BBC Radio 4 and published in a range of magazines. Elizabeth reviews for the Sunday Times and the Daily Mail and is a patron of the Guildford Book Festival and of the National Academy of Writing. She has chaired the Betty Trask and Desmond Elliott literary prizes, has been a judge for the Costa novel award, and she sits on the authors' committee for the Reading Agency. She lives in London.
Ellie Gibson and Helen Thorn (The Scummy Mummies)
The Scummy Mummies are comedians Helen Thorn and Ellie Gibson. They co-host a podcast for less-than perfect parents, which is frequently number one on the iTunes Kids & Family chart, and featured in The Guardian's 50 best podcasts of 2016. Guests have included Sandi Toksvig, David Baddiel, Bryony Gordon, Jane Garvey, and Jo Elvin, along with midwives, childcare experts and stay-at-home dads. Helen and Ellie also perform a live comedy show to sold-out audiences and packed festival crowds around the country. They have written for The Telegraph, Glamour and Smallish. Ellie appears as the games expert in hit TV show Dara O'Briain's Go 8 Bit, and Helen is performing a solo show at the 2017 Melbourne Comedy Festival.
Emma Henderson (The Valentine House)
Emma Henderson went to school in London and studied at Somerville College, Oxford and Yale University. She wrote publisher's blurbs for two years, then spent a decade teaching English in comprehensive schools and further education colleges, before moving to the French Alps where, for six years, she ran a ski and snowboard lodge. She now lives in Derbyshire and is a lecturer in English and Creative Writing at Keele University.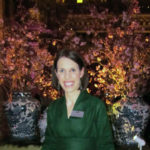 Dr Esmé Whittaker (Curator, Chiswick House)
Dr Esmé Whittaker is a Curator at English Heritage, responsible for the collections and interiors at two 18th-century villas – Chiswick House and Marble Hill House in Twickenham. She is a specialist in 18th and 19th-century decorative art and interiors with a particular interest in textiles. She has published and lectured widely on the Aesthetic and Arts and Crafts movements and her recent research focuses on the decoration and furnishing of Chiswick House at the close of the 18th century. She completed an MA and PhD at the Courtauld Institute of Art and the Assistant Curator Development Programme at the V&A.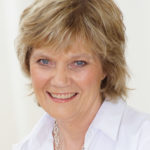 Fanny Blake (Our Summer Together)
Fanny Blake was a publisher for many years, editing both fiction and non-fiction before becoming a freelance journalist and writer. She has written six novels. Her latest, Our Summer Together (Orion) came out in July.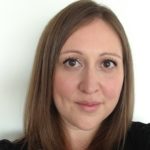 Francesca Main (Publishing Director, Picador)
Francesca Main is Publishing Director at Picador, where her authors include Jessie Burton, Emma Flint and Cathy Rentzenbrink. She was named Editor of the Year at the British Book Awards in 2015. Francesca previously worked for Simon & Schuster and Penguin, and has also been a tutor for the Arvon Foundation and a guest speaker for Curtis Brown Creative and the Faber Academy.

Gay Search
Gay Search devised and presented the two BBC 2 series Front Gardens, worked with the late Geoff Hamilton on First Time Garden and Old Garden New Gardener and for 6 years was a regular presenter on Gardeners World. She has written many gardening books, including Gardening from Scratch, and in 2004 Delia's Kitchen Garden the bestselling gardening book of the year. She was gardening editor of Sainsbury's Magazine for 13 years, has written for many other magazines and newspapers, and has given many lectures for the RHS and gardening / horticultural clubs in the UK, abroad and afloat.
Hannah Beckerman
Hannah Beckerman is an author and journalist. She is a book critic and feature writer for The Observer, the FT Weekend Magazine and The Sunday Express and has been a judge for the Costa Book Awards and Macmillan Illustration Prize. Her debut novel, The Dead Wife's Handbook was published in 2014 and she is currently writing her second novel.
Harry Mount (Summer Madness)
is the newly appointed Editor of The Oldie, and is a former leader-writer and New York correspondent for the Daily Telegraph. He writes for many papers and magazines, including the Telegraph, the Daily Mail, the Sunday Times and The Spectator. His books include the bestsellers Amo, Amas, Amat… and All That and How England Made the English.

Helen Thorn – see Ellie Gibson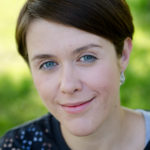 Helena Kelly (The Secret Radical)
Helena Kelly holds degrees in Classics and English from Oxford and King's College London. She teaches Austen at an Oxford summer school and for a programme for American visiting students in Bath. She has taught Austen to hundreds of people, of all ages, nationalities, and backgrounds. Jane Austen, The Secret Radical is her first book.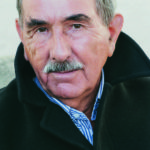 Hunter Davies (A Life In The Day)
Hunter Davies was at the heart of London culture in the Swinging Sixties, becoming close friends with The Beatles, and especially Sir Paul McCartney. He has been writing bestselling books, as well as widely read columns for over fifty years for major newspapers and magazines. He lives in London and was married to the bestselling author Margaret Forster.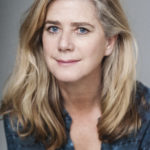 Imogen Stubbs (Actor, An Evening With Jane Austen)
Imogen Stubbs trained at RADA, did nine years dance training at the London School of Contemporary Dance and gained a 1st in English at Oxford. Her vast theatre experience includes productions at the RSC, The National, The Old Vic, The Donmar Warehouse and various West End productions. Recent stage credits include Things I Know To Be True (Frantic Assembly), Communicating Doors (Menier Chocolate Factory), Elephants (Hampstead Theatre), Alecky Blythe's Little Revolution (Almeida) and Strangers On A Train (Gielgud). For the Royal Shakespeare Company Imogen appeared in Othello, Two Noble Kinsmen, The Rover and Richard II. Additional stage credits include Gertrude in Hamlet at the Old Vic, Sarah Frankcom's production of Tennessee Williams's Orpheus Descending and Private Lives (Royal Exchange), Salt, Root and Roe (Donmar Warehouse/West End) and A Marvellous Year For Plums at the Chichester Festival Theatre. Her film work includes Jack & Sarah, Twelfth Night, True Colours, Deadline, A Summer Story and Sense and Sensibility. Television includes Parents, Collusion, Big Kids, Blind Ambition and Anna Lee.
James Thornton (Client Earth)
James Thornton is an environmental lawyer and writer. He is the founding CEO of ClientEarth, a not-for-profit environmental-law organisation with offices in London, Brussels, and Warsaw. The New Statesman named James as one of ten people who could change the world. He is a member of the bars of New York, California, and the Supreme Court of the United States, and a solicitor of England and Wales.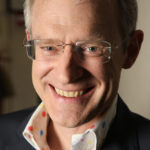 Jeremy Vine (What I Learnt)
Jeremy Vine presents the award-winning Jeremy Vine Show on Radio 2, weekdays at noon. He presents one of the BBC's longest-running quiz shows, Eggheads, as well as Crimewatch and Points of View. He also does the BBC election graphics. After starting his training at the Coventry Evening Telegraph, Jeremy became a BBC news trainee in 1987. He worked for many years as a reporter – in Westminster, Africa, and on the BBC Radio 4 Today programme. He was a presenter of Newsnight too.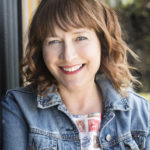 Jill Dawson (The Crime Writer)
Jill Dawson has often drawn on real figures and events for her novels, which include Fred and Edie about the murderess Edith Thompson, shortlisted for the Whitbread Novel Award and the Orange Prize, The Great Lover about Rupert Brooke, which was a Richard & Judy Summer Read, and Wild Boy about the first recorded case of autism in 18th-century France. With The Crime Writer she has surpassed herself – it is at once an extraordinary act of ventriloquism, a nuanced and empathetic portrait of a tortured soul, and a gripping story of desire and murderous intent. Her other novels are Trick of the Light, Magpie, Watch Me Disappear (longlisted for the Orange Prize), Lucky Bunny and The Tell-Tale Heart. An award-winning poet, she has edited six anthologies of poetry and short stories. She has also held many fellowships, including the Creative Writing Fellowship at the University of East Anglia, and has an honorary doctorate from Anglia Ruskin University. She lives in the Fens with her husband, two sons and foster daughter.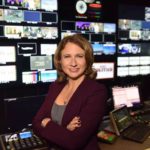 Jo Coburn (Daily Politics)
Jo Coburn is the presenter of BBC Daily Politics, a BBC Radio 4 presenter, and presenter of the BBC Elections programmes, which are happening with increasing regularity!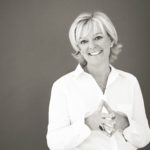 Jo Malone (My Story)
Jo Malone has been described as an 'English scent maverick' and the woman responsible for creating some of the world's most-loved fragrances. Originally a facial therapist, Jo fell in love with fragrance whilst working from her discreet skin care clinic which she set up from her London home. In 1999, Jo sold the business to Estée Lauder Companies and remained Creative Director until she left in 2006. Two years later, Jo was honoured with an MBE for her services to the beauty industry. In November 2011, ve years after leaving Jo Malone London, she launched her new brand Jo Loves to global anticipation and in 2013, Jo opened the first Jo Loves store in Belgravia's Elizabeth Street.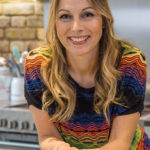 Jo Pratt (The Flexible Vegetarian)
Food stylist, chef, TV cook and author of 7 books, Jo Pratt is a regular contributor to various magazines including BBC Good Food and Waitrose magazines. She was former food editor of Elle and Glamour magazine and previously named one of Waterstones 'writers of the future' in 2008. She has worked with many high profile chefs including Jamie Oliver, Marcus Wareing, Gary Rhodes and Gordon Ramsay. Jo is currently a joint executive chef at award-winning restaurant The Gorgeous Kitchen, Heathrow Terminal 2.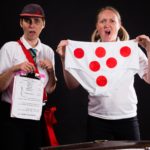 Joe Bromley (Really Big Pants Theatre Company)
Joe trained at Guildford School of Acting and has appeared on stage, in film and on TV. She formed her own theatre companies, Clare & Joe Present… and Startled Dames. As well as writing numerous children's shows, she has written a screenplay, A Hundred and Fifty-Two Carats, and is working on a play, Careful. She teaches drama to 7-16 year olds for Jigsaw Arts, has toured Italy, Spain and Portugal with TiE companies and is a qualified TEFL teacher. And Joe has adapted our SUDDENLY…! show into our audiobook! She avoids stilts at all costs.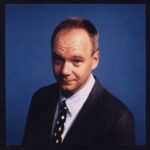 John O'Farrell (Things Can Only Get Worse)
John O'Farrell's first book was a bestselling memoir, Things Can Only Get Better. Since then he has published five novels: The Man Who Forgot His Wife, May Contain Nuts, This Is Your Life, The Best a Man Can Get and most recently There's Only Two David Beckhams. He has also written two best-selling history books: An Utterly Impartial History of Britain and An Utterly Exasperated History of Modern Britain, as well as three collections of journalism from his Guardian columns. His books have been translated into over twenty-five languages and have been adapted for radio and television. A former comedy scriptwriter for such productions as Spitting Image, Room 101, Have I Got News For You, Murder Most Horrid and Chicken Run, he is founder of the UK's first daily news satire website NewsBiscuit and more recently co-wrote the Broadway musical Something Rotten!
John Preston (A Very English Scandal)
John Preston is a former Arts Editor of the Evening Standard and the Sunday Telegraph. For ten years he was the Sunday Telegraph's television critic and one of its chief feature writers. He is the author of a travel book and four novels. His most recent novel, The Dig, was published to great acclaim in 2007.
Julia Samuel (Grief Works)
Julia Samuel is a grief psychotherapist who has spent the last twenty-five years working with bereaved families, both in private practice and with the NHS at St Mary's Paddington where she pioneered the role of maternity and paediatric counsellor. She is Co-Founder Patron of Child Bereavement UK, where she continues to play a central role. Grief Works is her first book.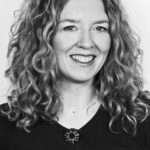 Julia Wheeler
Julia Wheeler is an experienced journalist and interviewer who worked for the BBC for more than 15 years, including as the BBC's Gulf Correspondent, based in the Middle East between 2000 and 2010. She has also written for national newspapers, notably The Times, Telegraph and Guardian. Julia wrote the award-winning book Telling Tales: An Oral History of Dubai which brings to life the village atmosphere of Dubai before it was transformed into a modern city. She captured stories of court intrigue, pearl diving and gold smuggling, as well as the early days of education, banking and industry. She is an alumna of the Faber Academy and is currently writing her first novel.
Katherine Price (Get Plants)
Katherine Price is a professional writer of fiction and non-fiction, as well as a trained gardener, having previously worked at the Royal Botanic Gardens, Kew for 10 years where she planted and maintained the much admired, Alpine House.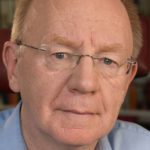 Laurence Rees (The Holocaust)
Laurence Rees is a former Head of BBC TV History programmes and Creative Director of BBC Television History, for whom he wrote, directed and produced several award-winning series on the Nazis and the Second World War. He also wrote the companion books, including Auschwitz, which won History Book of the Year at the British Book Awards and is the world's bestselling history of the camp.
Leslie Thomson (The Dogwalker)
Leslie Thomson is a Londoner. Her first crime novel A Kind of Vanishing won The People's Book Prize in 2010. The Detective's Daughter is a number one bestseller and Ghost Girl, the second in the The Detective's Daughter series is another bestseller. The Detective's Secret was published in 2015. The Runaway, an ebook short about Stella Darnell (the detective's daughter) came out in July 2015 and the fourth in the series, The House with No Rooms in 2016. The Dogwalker, another case for Stella and Jack, came out in April 2017.
Lola House (Inspire Little Minds)
Lola House is Swedish and came to the UK in 1997 to learn English as an au-pair. Her background is in Montessori Early Year's teaching and school management as a former Montessori Nursery school owner. She is keen to inspire little minds, and has always had a passion for working with children, especially in teaching English literacy. Consequently, now with Usborne Books, she is able to re-connect with previous skills and knowledge to support charity book events, early learning and readers of all ages. Lola lives in Chiswick with her husband and daughter.
Louise Lamont (LBA)
After studying English Literature and Medieval Studies at university, Louise joined the literary agency AP Watt after a brief spell in the world of film development. In 2013, she moved to LBA to run their children's list. Her authors have been nominated for various awards, including the Waterstones Children's Book Prize and the Kate Greenaway Medal.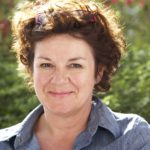 Lucy Cufflin (Lucy's Bakes)
Lucy made the French Alps her home for 15 years, honing her recipe creating skills, learning from wonderful French chefs and widening her ingredient list. Returning to the UK Lucy ran a successful catering company in Leicestershire, had her cookery book Lucy's Food published and opened Lucy's Food shop south of Leicester in 2010.   Lucy has been Executive chef for Skiworld (Britain's largest independent ski chalet operator) for 14 years and has created all the recipes/menus and cooking training for the 400 chalet staff each winter. Moving to Chiswick, Lucy met Jacqui Melville, food photographer, when she took the photos for Lucy's second book – Lucy's Bakes and they have set up Ginger Whisk – photographic studios, prop hire and now local cookery school and supper club.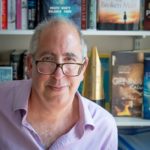 Luigi Bonomi (LBA)
Luigi Bonomi grew up in North London and read English Literature at UCL. He has been working in publishing for over 30 years, as a bookseller, publisher and since 1997 as a literary agent. In 2005 he set up Luigi Bonomi Associates with Amanda Preston. He represents a star-studded list of writers across many genres and has had great success in finding exciting new voices through the many competitions in which he has been involved, including the prestigious Montegrappa First Fiction Competition in Dubai, and the Daily Mail New Novelist Competition.
Maggie O'Farrell (I Am, I Am, I Am)
Maggie O'Farrell is the author of seven novels, After You'd Gone, My Lover's Lover, The Distance Between Us, which won a Somerset Maugham Award, The Vanishing Act of Esme Lennox, The Hand That First Held Mine, which won the 2010 Costa Novel Award, Instructions for a Heatwave, which was shortlisted for the 2013 Costa Novel Award, and This Must Be The Place, which was shortlisted for the 2016 Costa Novel Award. She lives in Edinburgh.
Marcel Theroux (The Secret Books)
Marcel Theroux is the author of four previous novels: The Paperchase, winner of the 2002 Somerset Maugham Award; A Blow to the Heart; Far North, which was shortlisted for America's prestigious National Book Award; and Strange Bodies. His new novel The Secret Books is published by Faber in September. He lives in London.
Mark Oakley (The Splash of Words)
Mark Oakley is Canon Chancellor of St Paul's Cathedral, London, and is well known for his interest in poetry, the arts and human rights. He is a regular columnist for the Church Times and The Tablet and frequently broadcasts on BBC Radio 4.
Martin Goodman (University of Hull)
Martin Goodman is the author of nine books of fiction and nonfiction. He holds the chair of Creative Writing at the University of Hull, where he is director of the Philip Larkin Centre for Poetry and Creative Writing.
Martine Wright (Unbroken)
Martine Wright is a popular Paralympic athlete and acclaimed public speaker. She lost both of her legs in the 7/7 bomb attacks but went on to play in the GB women's sitting volleyball team at the Paralympics, 2012. Martine has presented high-profile sporting events on the BBC and Channel 4, including the Paralympics and Invictus Games. She lives in Hertfordshire with her husband Nick, her son Oscar and their dog Daisy.
Matt Coyne (Dummy)
Matt Coyne is a 42-year-old graphic designer from Sheffield. In September 2015, Matt's life was turned upside-down by the arrival of his first child, Charlie. After three months of fatherhood, he logged on to Facebook and wrote about his experience of having to live with 'a furious, sleep-murdering, unstable and incontinent, breasts-obsessed midget lodger'. Within days, his post about surviving the first few months of parenthood became a viral sensation and was shared all over the world. He continues to impart his parental triumphs and disasters on his blog, Man vs Baby.
Mick Herron (Spook Street)
Mick Herron is a novelist and short story writer whose books include the Sarah Tucker/Zoë Boehm series and the standalone novel Reconstruction. He is the author of the acclaimed Jackson Lamb series, the first of which, the Steel Dagger-nominated Slow Horses, was hailed by the Daily Telegraph as one of the "the twenty greatest spy novels of all time". The second in the series, Dead Lions, won the 2013 CWA Goldsboro Gold Dagger, and was picked by the Sunday Times as one of the best 25 crime novels of the past five years. The third, Real Tigers, was shortlisted for both the Gold and Steel Daggers and for the Theakstons Crime Novel of the Year. It won the Last Laugh Award at Crimefest 2017, for the best humorous crime novel of 2016, and has been shortlisted for the 2017 Macavity Award. Spook Street, the fourth Jackson Lamb novel – praised by Ian Rankin for its "sublime dialogue and frictionless plotting" – has been shortlisted for both the Gold and Steel Daggers.
Natalie Haynes (The Children of Jocasta)
Natalie Haynes is a writer and broadcaster. She is the author of The Amber Fury, which was shortlisted for the Scottish Crime Book of the Year award, and a non-fiction book about Ancient History, The Ancient Guide to Modern Life. She has written and presented two series of the BBC Radio 4 show, Natalie Haynes Stands Up for the Classics. In 2015, she was awarded the Classical Association Prize for her work in bringing Classics to a wider audience.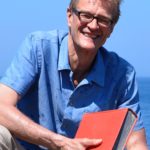 Nicholas Crane (The Making of the British Landscape)
His new book is Crane's masterwork, the distillation of a lifetime of writing and thinking about people and place. Author of Mercator, the Man Who Mapped the Planet, a lead presenter for many years on BBC's Coast and current President of the Royal Geographical Society, he is a rare combination: a prize-winning writer, geographer and cartographic expert with a charisma that brings his personal passions alive.  His previous titles include Two Degrees West: An English Journey; Great British Journeys; and Coast: Our Island Story. In recent years, Nick has become best known for his TV work, presenting five BBC2 series: Coast, Map Man, Great British Journeys, Nicholas Crane's Britannia and Town.
Nicolette Jones (Sunday Times)
Nicolette Jones is an author, journalist, critic, broadcaster and professional chair who has been the children's books reviewer of the Sunday Times for more than two decades.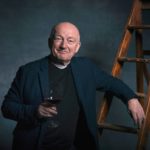 Oz Clarke (A Life In Wine)
Oz Clarke is Britain's most popular wine writer, known throughout the world for his phenomenal palate, irreverent style, accurate predictions and enthusiasm. He is the author of a collection of bestselling and award-winning wine books, including Bordeaux for which he won the Louis Roederer International Wine Writers Award in 2009. His BBC television and radio broadcasts keep audiences captivated and entertained. The popular Oz and James Drink to Britain, with Top Gear co-presenter James May, won them and the accompanying book several awards. In 2010 Oz was made a Officier de l'Ordre du Mérite Agricole by the French Government for services to French agriculture, and he was honoured with a Lifetime Achievement Award at the Drinks Retailing Awards 2015. His book The History of Wine in 100 Bottles (2015) was Winner of the 'Best Wine History Book in the UK' at the Gourmand Drink Awards. Oz was awarded the 'English Wine Producers Communicator of the Year' trophy in July 2016.
Paul Blezard
Paul Blezard has been an author interviewer and panel moderator at international book festivals for more than 15 years. He has written reviews and author interviews for many publications ranging from the Independent on Sunday to Banipal, been broadcast across radio and TV for many BBC stations and for LBC in the UK, as well as coast-to-coast in the USA. His unique daily author interview programme helped Oneword Radio win two Sony Radio Academy Gold awards in consecutive years. He also has chaired and been a judge on a wide range of national and international literary prizes.
Paula Byrne (The Genius of Jane Austen)
Paula Byrne is the author of four successive bestselling biographies: Perdita: The Life of Mary Robinson (2004), Mad World: Evelyn Waugh and the Secrets of Brideshead (2009), The Real Jane Austen: A life in Small Things (2013) and Belle: The True Story of Dido Belle (2014). Her most recent books are the international bestseller KICK; The True Story of Kick Kennedy, JFK's Forgotten Sister, and the Heir to Chatsworth and The Genius of Jane Austen a revised edition of an earlier work. Born into a large Liverpool working-class Catholic family, she is founder and chief executive of ReLit, the Bibliotherapy Foundation, a charity devoted to the mental health benefits of reading. She is married to Sir Jonathan Bate and lives in Oxford.
Peter Hennessy (Reflections)
Peter Hennessy was Attlee Professor of Contemporary British History at Queen Mary, University of London. He spent 20 years in journalism and as a presenter of the BBC Radio 4's Analysis. In his Radio 4 series Reflections, he has interviewed some of the UK's most important political leaders of recent times. He sits as an independent crossbench peer in the House of Lords.
Rachel Joyce (The Music Shop)
Rachel Joyce is the author of the Sunday Times and international bestsellers The Unlikely Pilgrimage of Harold Fry, Perfect, The Love Song of Miss Queenie Hennessy, and a collection of interlinked short stories, A Snow Garden & Other Stories. Her work has been translated into thirty-six languages. The Unlikely Pilgrimage of Harold Fry was shortlisted for the Commonwealth Book Prize and longlisted for the Man Booker Prize. Rachel was awarded the Specsavers National Book Awards 'New Writer of the Year' in December 2012 and shortlisted for the 'UK Author of the Year' 2014. Rachel has also written over twenty original plays and adaptations of the classics for BBC Radio 4, including all the Bronte novels. She moved to writing after a long career as an actor, performing leading roles for the RSC, the National Theatre and Cheek by Jowl.
Richard Barley (Director of Horticulture, Royal Botanic Gardens, Kew)
Richard Barley was born in the western district of Victoria, Australia, and worked for 30 years at the Royal Botanic Gardens Melbourne, from 1980, rising to become the director of the Melbourne site. In 2010, he was appointed as CEO of Open Gardens Australia. Richard moved with his wife and daughter to join Kew in August 2013 as Director of Horticulture, with responsibility for Kew's botanic garden and arboretum, display glasshouses, nurseries and the School of Horticulture. His role was expanded in 2015 to include Kew's Learning & Participation programmes, and Visitor Operations activities.
Robin Lustig (Is Anything Happening?)
Robin Lustig is a British journalist and broadcaster. He started his career in journalism as foreign correspondent with the news agency Reuters, before moving onto The Observer for twelve years. He joined the BBC in 1989, presenting programmes such as The World Tonight, Newsstand, Stop Press, and File on 4 for Radio 4, and Newshour on the BBC World Service.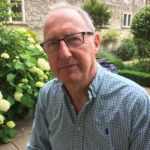 Roger Bolton (Feedback)
Roger Bolton is much, much, younger than Hunter Davies, though he first saw him 60 years ago, when they both used the C4 bus in their home town of Carlisle. As Hunter and his late wife Margaret wrote everything there is to write about Carlisle and Cumberland, Roger, growing up in their very long shadows, was forced to abandon serious journalism and join the BBC where he became Editor of Panorama and other programmes before being defenestrated. He now presents Feedback for Radio 4.
Ross Montgomery (The Building Boy)
Ross Montgomery has worked as a pig farmer, a postman and a primary school teacher, so writing books was the next logical step. He spent his childhood reading everything he could get his hands on, from Jacqueline Wilson to Beano annuals, and it taught him pretty much everything that's worth knowing. His first book Alex, the Dog and the Unopenable Door was shortlisted for the Costa Children's Book Award, and The Building Boy is his first picture book collaboration with award-winning illustrator David Litchfield (The Bear & the Piano). He lives in London with his girlfriend, a cat called Fun Bobby, and a cactus on every available surface.
Sarah Outen MBE (Dare To Do)
On 1 April 2011, adventurer Sarah Outen set off in her kayak from Tower Bridge for France. Her aim was simple: to circle the globe entirely under her own steam – cycling, kayaking and rowing across Europe, Asia, the Pacific, North America, the Atlantic and eventually home. A year later, Sarah was plucked from the Pacific ocean amid tropical storm Mawar, her boat broken, her spirit even more so. But that wasn't the end. Despite ill health and depression, giving up was not an option. So Sarah set off once more to finish what she had started, becoming the first woman to row solo from Japan to Alaska, as well as the first woman to row the mid-Pacific from West to East. She kayaked the treacherous Aleutian chain and cycled North America, before setting out on the Atlantic, despite the risk of another row-ending storm…
Sarah Winman (Tin Man)
Sarah Winman is the author of bestsellers When God Was a Rabbit and A Year of Marvellous Ways. She was an actor for 30 years in TV, theatre and film. Sarah's family is from East Oxford, originally a working class area, and where the novel is partly set. Tin Man is a term used to describe the highly skilled panel beaters who worked in the car factory with her grandfather back in Oxford. Sarah grew up in Essex, where she now lives with her partner Patricia.
Shrabani Basu (Victoria and Abdul: The Queen's Closest Confidant)
Shrabani Basu is an author, journalist and historian. As well as Victoria & Abdul she has also written Curry: The Story of the Nation's Favourite Dish (2003), Spy Princess: the Life of Noor Inayat Khan (2006) and For King And Another Country (2015). Born in Calcutta, she began her career as a trainee journalist in the bustling offices of The Times of India in Bombay.  She moved to London in 1987 and has since then been the correspondent of Calcutta-based newspaper Ananda Bazar Patrika and The Telegraph.  She also founded the Noor Inayat Khan memorial trust. A memorial statue was unveiled in London's Gordon Square by Princess Anne in November 2012.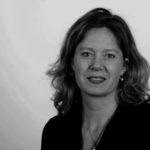 Stefanie Bolzen (Die Welt)
Stefanie Bolzen is the UK and Ireland Correspondent for WELT and WELT am Sonntag. From 2009 until 2012 she was the papers' Europe Correspondent in Brussels covering EU and NATO affairs. Until 2008 she was a foreign news reporter and editor for Die WELT in Berlin with a focus on Eastern Europe and EU enlargement. Stefanie trained at Axel Springer Journalist School and holds an M.A. in Modern History from the Universities of Cologne and Seville. She is an alumna of the Milena Jesenská Fellowship and the Arthur F. Burns Fellowship.
Sue Mott
Sue Mott is an award-winning writer and was one of the first female sports journalists in Britain. She began her career as a football reporter and went on via the US and Australia to work for the Sunday Times and the Daily Telegraph for 25 years as a sports feature writer, reporter and columnist. She has covered World Cups, Olympics, Paralympics and Wimbledon among many other major sporting tournaments round the globe. She presented On The Line, a BBC sports investigative programme, and has been a regular broadcaster on TV and Radio.
Tony Hall (Royal Botanic Gardens, Kew)
Tony Hall is Manager of the Arboretum and Gardens at the Royal Botanic Gardens, Kew, where he has worked for the past 16 years. His fascination with natural history began at a young age, and he has been working in horticulture for 40 years. His love of the flora of southern Spain can be seen at Kew in the Mediterranean Garden he designed.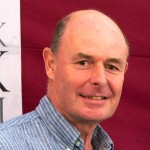 Torin Douglas (Chiswick Book Festival)
Torin Douglas has been the director of the Chiswick Book Festival since it launched nine years ago. He was the BBC's media correspondent for 24 years and also worked for The Times, the Independent, the Economist, LBC Radio, Campaign, Marketing Week and the Independent Broadcasting Authority.
Will Grove-White (Ukulele for Beginners)
Will Grove-White is a musician, composer, producer and original member of the internationally renowned Ukulele Orchestra of Great Britain, which has been described as 'a national institution' by the Observer. He writes and performs his own music as Will Grove-White & The Others, and composes tunes for film and TV.
Will Storr (Selfie)
Will Storr is a longform journalist and novelist. His features have appeared in various publications, including the Guardian, Sunday Times, Observer, Esquire, New Yorker and the Sydney Morning Herald. He is a contributing editor at Esquire magazine. He has been named New Journalist of the Year and Feature Writer of the Year, and has won a National Press Club award for excellence. In 2012, he was presented with the One World Press award and the Amnesty International award for his work for the Observer on sexual violence against men. In 2013, his BBC radio series An Unspeakable Act won the AIB award for best investigative documentary.
William Shaw (Sympathy for the Devil)
The New York Times has called William Shaw's trilogy of detective books set in late sixties London "an elegy for an entire alienated generation." Featuring DS Cathal Breen and the brash young constable Helen Tozer, they are set against the cultural and political revolution of the times. A Song from Dead Lips was picked by Time Out as one of the crime books of 2013; The Daily Mail hailed A House of Knives as "a distinctive British crime drama, which benefits from a clear moral sense". The third book in the series, A Book of Scars, was picked by The Sunday Times as their Crime Book of the Month, and subsequently as one of the picks of the year. Before becoming a crime writer, William Shaw was an award-winning music journalist and the author of several non-fiction books.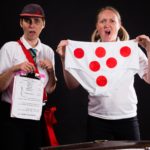 Willow Nash (The Really Big Pants Theatre Company)
Willow Nash was born in London and trained at East 15 Acting School. She's acted in plays throughout the UK, the West End and in various short films and on television. Willow has worked extensively with the 4-9 age range, writing and performing her one woman shows, and co-founded Golden Egg Productions touring Christmas shows to primary schools in the UK.. As a voice over artist Willow regularly records English language courses for learners of English as a foreign language for Oxford University Press and Cambridge University Press, and audio description for various programmes and films for Sky. She is also a qualified TEFL teacher. And Willow has voiced our SUDDENLY…! audiobook!
Zehra Hicks (Giraffe and Frog)
Zehra Hicks is the author and illustrator of Flying Lemurs and All Mine!, which was nominated for the Kate Greenaway Medal. Zehra uses a variety of media to create her bold, stylish artwork: the energetic characters in All Mine! are painted using a stick, and in Flying Lemurs by bamboo. She is also the creator of the award-winning The Boy Who Hated Toothbrushes and The Girl Who Loved Wellies. She lives with her family in Epsom, Surrey.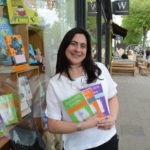 Zoe Antoniades (Invincible Voices Storytime)
Zoe Antoniades was born in West London of Greek Cypriot parents. She graduated from the University of Hull with a degree in English and Drama and later trained as a teacher at the Institute of Education. Zoe writes collaboratively with young people and has published three anthologies of short stories: Invincible Voices – Long Shorts, Medium Shorts and Short Shorts. Zoe has also written a memoir Tea and Baklavas which won the Winchester Writers' Festival Memoir Prize in 2015.