Admission is by Saturday Day Pass or Children's Festival Pass unless otherwise stated below. Book here. Please watch here and on social media and in local media for updates.
A to Z of speakers, with photos, biographies and links
11:15am-12:15pm: Incomplete Shakespeare
Whether you already know your Hamlet from your Horatio, want a quick recap, or are brushing up for your English exam, join the Guardian's parliamentary sketch-writer John Crace and Professor John Sutherland for an hour of laughter and irreverence, as they present a witty take on some of the Bard's greatest plays, digested to a few thousand words. Readings by Christina Balmer and Andrew Maud.
St Michael & All Angels Parish Hall, Saturday Day Pass
11:15am-12:15pm: Cressida Cowell: How to Train Your Dragon – the Final Chapter (followed by Prize Giving: Young People's Poetry Competition)
See Children's Festival
12pm-2pm: Quick Pitch: Session 1
One of the UK's leading Literary Agents, Luigi Bonomi, wants to hear you pitch your novel. You have ten minutes to present your one-page synopsis, 50-word back-cover blurb and the first five pages of your manuscript. Luigi will use his long experience in publishing to tell you if your book has a chance – and how you can make it more appealing.
When you book, you will be given an appointment time and confirmation note, which you must bring with you. This session will be run strictly to schedule, so please arrive on time. We cannot admit latecomers.
The Snug, The Tabard pub, £10 per appointment
………………………………………………………………………………………………………………………………….
12:45pm-1:45pm: Queens of Crime: Agatha Christie v Patricia Highsmith
Agatha Christie and Patricia Highsmith have thrilled and delighted readers with their tales of death and betrayal for generations. Jill Dawson's latest novel The Crime Writer weaves the biography of Patricia Highsmith with a tantalising tale of mystery and madness. Sophie Hannah continues the legacy of super-sleuth Hercule Poirot by penning novels in Agatha Christie's name. Together they debate which of the two is the real Queen of Crime. Chaired by Colette McBeth of Killer Women.
St Michael & All Angels Parish Hall, Saturday Day Pass
12:45pm-1:45pm: Britain, Brexit and Beyond
As the dust settles on the referendum result and the British public comes to terms with life outside the EU, we discuss what next for our Parliament? Michael McManus (Edward Heath: A Singular Life), parliamentary sketch-writer John Crace (I Never Promised You a Rose Garden), biographer Sonia Purnell (Just Boris) and Rupa Huq MP for Ealing Central & Acton (Reading the Riot Act) discuss the likely short and long-term changes to British politics and examine what the future holds for the UK Parliament. Chaired by Julian Worricker, BBC News. (Please note: Hilary Benn MP and Martin Williams have had to withdraw from this session).
St Michael & All Angels Church, Saturday Day Pass
………………………………………………………………………………………………………………………………….
2pm-4pm: Quick Pitch: Session 2
Children's and YA agent Louise Lamont, of LBA, will help demystify the process of finding an agent and getting your work published. In your ten-minute session, she will review your one-page synopsis, cover letter, 50-word back-cover blurb and/or the first five pages of your manuscript, and advise on how to make your submission package to agents as strong as possible.
When you book you will be given an appointment time and confirmation note, which you must bring with you. This session will be run strictly to schedule, so please arrive on time. We cannot admit latecomers.
The Snug, The Tabard pub, £10 per appointment
2pm-3pm: Worth Dying For: The Power and Politics of Flags
In a world gripped by turmoil and uncertainty, the flag has become ever more significant as an instrument of patriotism, unity and difference. International bestselling author (Prisoners of Geography) and former Sky News diplomatic editor Tim Marshall explores the power of flags and their role in driving and sustaining global conflict.
St Michael & All Angels Church, Saturday Day Pass

2pm-3pm: You Heard it Here First: Outstanding Debuts
We showcase some of this year's hottest debut novels. Cathy Rentzenbrink talks to authors Janet Ellis (The Butcher's Hook), Joanna Cannon (The Trouble with Goats and Sheep), and Barney Norris (Five Rivers Met on a Wooded Plain), about their hotly anticipated bestsellers and why they should be on your must-read list for 2016.
Supported by University of West London.
St Michael & All Angels Parish Hall, Saturday Day Pass
2pm-3pm: World of Norm 
See Children's Festival
………………………………………………………………………………………………………………………………….
3:15pm-4:15pm: Six Tudor Queens: Katherine of Aragon
In Katherine of Aragon: The True Queen, the first in her Six Tudor Queens series, acclaimed historian Alison Weir tells the dramatic and poignant story of Henry VIII's first wife, set against the backdrop of a world of splendour and brutality. In an engrossing journey, she draws on new research to offer an intimate psychological perspective on this indomitable, courageous and principled woman.
St Michael & All Angels Parish Hall, Saturday Day Pass
3:15pm-4:15pm: Our Man in the Middle East: Keeping the Flag Flying
Sir Alan Munro was the UK's ambassador to Saudi Arabia from 1989 to 1993, including the Kuwait crisis, and before that Under-Secretary of State for the Middle East and Africa. His entertaining book Keep the Flag Flying: A Diplomatic Memoir is now out in paperback. The session is chaired by the former BBC Gaza correspondent James Rodgers, author of Headlines from the Holy Land.
St Michael & All Angels Church, Saturday Day Pass
3:15pm-4:15pm: Reading Out Loud: the Audiobook Boom
Audiobooks can not only bring a story and characters to life; they also play a huge role in introducing books to new audiences – from individuals with reading difficulties to those juggling busy lifestyles. Caroline Raphael, independent radio producer and former Radio 4 commissioner, is joined by Anna Hope (The Ballroom), actor Daniel Weyman (who reads the audiobook of The Ballroom), Laurence Howell (Audible) and Rupert Morgan (RNIB Talking Books), as they consider the significance and appeal of this increasingly popular format. RNIB Talking Books is one of the three reading charities supported by The Chiswick Book Festival.
The Tabard Theatre, Saturday Day Pass
………………………………………………………………………………………………………………………………….
4:30pm-5:30pm: Churchill: Behind the Myth
Winston Churchill is such a towering figure, it is easy to forget those who worked to help him bring victory in World War II. Roger Hermiston's latest work All Behind You, Winston explores the definitive role played by those who made up the Prime Minister's coalition government. Sonia Purnell's biography First Lady argues that Clementine Churchill was integral to some of her husband's most crucial decisions of war. Chaired by David Shreeve.
St Michael & All Angels Parish Hall, Saturday Day Pass
4:30pm-5:30pm: How it Works… Ladybird Books for Grown-Ups
From hipsters to hangovers, and dating to mid-life crisis, the hilariously witty Ladybird Books for Grown-Ups series offers a wry and funny critique of modern life and current trends. Joel Morris and Jason Hazeley, the best-selling authors behind Ladybird's tongue-in-cheek guides for adults, talk about the publishing phenomenon of these fantastically funny little books. Chaired by Maxine Mawhinney of BBC News (Beverley Turner has had to withdraw).
St Michael & All Angels Church, Saturday Day Pass
4:30pm-5:30pm: Divided Britain: Can the Economic Gap be Closed?
Britain today is one of the most unequal of all rich nations, and much more divided than four decades ago. After a sell-out appearance last year, Stewart Lansley asks whether Britain can be made a more equal and inclusive nation, or do we now have to live with ever-rising inequality?
The Tabard Theatre, Saturday Day Pass
………………………………………………………………………………………………………………………………….
5:45pm-6:45pm: A Life in Wine: Hugh Johnson & Jancis Robinson
In honour of the 40th Anniversary Edition of Hugh Johnson's Pocket Wine Book and to mark the launch of Hugh Johnson on Wine: Good Bits from 55 Years of Scribbling, acclaimed British wine critic Jancis Robinson talks to the world's best-selling wine writer Hugh Johnson about his extraordinary career and his life in wine, as he reveals which vintages to buy, which to drink and which to cellar, how to match food with wines that will bring out the best in both, and more.
St Michael & All Angels Church, Saturday Day Pass
5:45pm-6:45pm: Benjamin Franklin in London
In 1757,  Benjamin Franklin arrived in London as an American political representative, scientific genius and transatlantic celebrity. For almost two decades he campaigned for a Great British empire of North America. Yet in 1775 he was finally forced to flee Britain and to become the greatest of American patriots. In this startling history, a 2016 BBC Radio 4 Book of the Week, George Goodwin has created an enthralling portrait of the man, the city and the age.
St Michael & All Angels Parish Hall, Saturday Day Pass
6:45pm-7:30pm: Festival Drinks in the Gabriel Room
………………………………………………………………………………………………………………………………….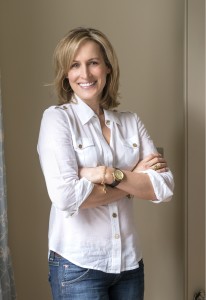 7:30pm-8:45pm: Books and the City: Girls on Tour
Put the kids to bed, let your hair down and join us for a light-hearted romp through some of life's little triumphs and tribulations. Unwind with an evening of fun as best-selling novelists Santa Montefiore, pictured left (Songs of Love and War, Daughters of Castle Deverill), Penny Parkes (Out of Practice), Milly Johnson (Sunshine over Wildflower Cottage), Jane Costello (Summer Nights at the Moonlight Hotel) and Juliet Ashton (These Days of Ours) join chair Isabelle Broome (My Map of You) to take a humorous look at what it means to be a 'modern woman' today. Ticket includes a glass of bubbles on arrival.
Supported by: Books and the City, Simon & Schuster
St Michael & All Angels Parish Hall, £10.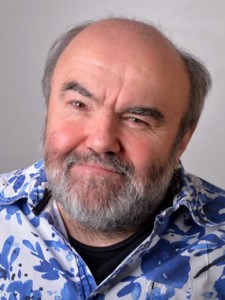 7:30pm-8:30pm: Andy Hamilton in Conversation with Mark Lawson
Legendary comedy scriptwriter and performer Andy Hamilton is well-known for TV shows like Power Monkeys, Outnumbered, Drop the Dead Donkey and Mock the Week and Radio 4's Old Harry's Game. He talks to journalist, broadcaster and author Mark Lawson (whose own new novel The Allegations is just out) about his debut novel The Star Witness, a hilarious story of one self-regarding man's descent into disgrace and his journey back again. Supported by University of West London.
St Michael & All Angels Church, £10.