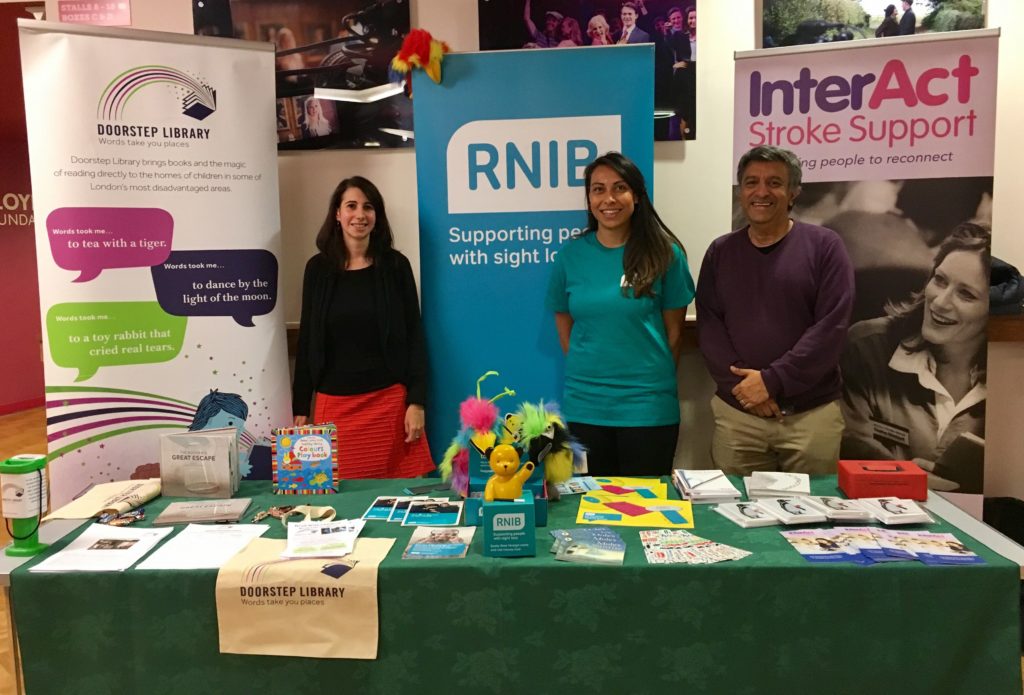 The Chiswick Book Festival is a non-profit-making, community event, bringing writers and readers together in aid of reading-related charities. In the past eight years, it has raised over £60,000 for reading charities and St Michael & All Angels Church which hosts and underwrites the Festival. Our current three charities are:
Doorstep Library, which brings books and the magic of reading directly to the homes of children in some of London's most disadvantaged areas. Its work improves not just reading skills, but confidence, self-esteem, social integration, academic performance and long-term employment prospects.
RNIB Talking Books Service and Books for Children, supporting blind and partially-sighted people. The Festival has sponsored Talking Books by previous CBF speakers such as Claire Tomalin and Andy McNab; Parade's End by Ford Madox Ford, set partly in Chiswick; Mary Berry's Absolute Favourites, Helen Keller's The Story of My Life, and Keeping On, Keeping On by Alan Bennett.
The Festival also supports the aims of The Letterbox Club, which works with local authorities to send book parcels to children in care and adopted children, and Room to Read, which promotes literacy in parts of Africa and Asia.