Festival Director: Torin Douglas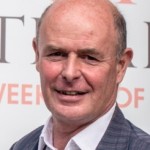 Torin Douglas was the BBC's media correspondent for 24 years and now organises and promotes arts and community events in Chiswick. These have included the Chiswick Book Festival, the Bedford Park Festival and events at Chiswick House, St Michael & All Angels Church, the Arts Educational Schools, the Tabard Theatre, and Chiswick Library. They raise money for charities and churches, and bring together performers, writers, arts lovers, local businesses and volunteers. He was awarded the MBE in 2013  for services to the community in Chiswick, where he has lived with his family for more than 30 years. He now speaks, writes and chairs events about the media, arts and community issues. torindouglas@gmail.com @TorinDouglas about.me/torindouglas
Author Programme Director: Jo James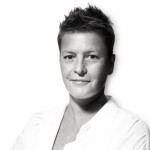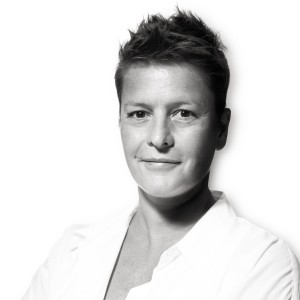 Jo James worked in, and then managed, an award winning independent bookshop from 1991-98. She then joined Ottakar's, opening the Portsmouth branch before moving to head office and managing events for the chain of 140 shops. When Ottakar's merged with Waterstones in 2006, Jo was put in charge of events for the group, looking after a team that managed over 5,000 events per year in 360 shops. Jo went freelance in 2010, and has since worked in programming, event management and green room care for various festivals, including Cheltenham Literature, Cheltenham Science, Stratford, Dubai, and Stanfords (held at Olympia during the Destinations Travel Show).  She has stage managed at the World Economic Forum in Davos, and produced a play that ran for a month at the Edinburgh Fringe.  Jo also manages author events for various publishers, and has managed the author event side of the book trade campaign Books Are My Bag, which supports physical high street bookshops nationwide. jo@jojames.co.uk
Production manager: Vicky Taylor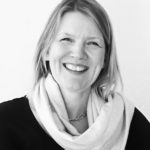 Vicky Taylor has been a journalist for over 30 years, having started her career in local newspapers in Newcastle. She worked as a Producer and Editor at the BBC across a range of news and current affairs' output including Newsnight, Breakfast, Political Programmes and News Online. She joined Channel 4 as a Commissioning Editor in News and Current Affairs in 2008 and now works as a freelance journalist and writer.
Festival co-ordinator: Victoria Morley
Victoria Morley has been the administrator for John D Wood and several other businesses in Chiswick. Please contact via admin@chiswickbookfestival.net.
Volunteers co-ordinator: Alison Baker
If you are interested in volunteering in any way, please contact Alison at a.m.baker@blueyonder.co.uk
Festival Box Office: Helen Simkin
Helen Simkin is the administrator of the Bedford Park Festival, the local arts and community festival which takes place in June each year. Like the Chiswick Book Festival, it is hosted by St Michael & All Angels Church, Bedford Park. helen@may.be
Festival Treasurer: Tony Simkin
Tony Simkin is Treasurer of the Bedford Park Festival, and former PCC Treasurer of St Michael & All Angels Church, which hosts and administers the Chiswick Book Festival.
Co-ordinator, Young People's Poetry Competition: Nicola Kelly

Nicola Kelly took her BA in Modern History at Oxford University and has worked in international advertising and brand image for over 25 years, becoming a Director of The Research Business International. She then set up her own international research consultancy , continuing to work across Europe, South and North America, Africa, Australia and Japan.  A keen writer and filmmaker, Nicola recently won a distinction in her MA Feature Film Screenwriting at Royal Holloway University of London, where her finals script was nominated for a David Lean Award.
Co-ordinator, Festival Charities: Ros Lister
Ros Lister works closely with our regular charities – RNIB Talking Books and Books for Children, InterAct Reading Service and Doorstep Library – to ensure they get maximum publicity and income from their association with the Festival.
Publicity team – if you would be interested in helping us publicise the Chiswick Book Festival, please contact torindouglas@gmail.com