Thanks to everyone who made this year's Chiswick Book Festival such a success – authors, helpers, sponsors and audiences. Thanks also for your comments on Twitter @W4BookFest. Keep them coming – and we'll alert you when the videos of sessions are available on chiswickbuzz.net and more photos are up on Flickr.   Below left: Colin Field (manager, Waterstones Chiswick) with Bryony Gordon and Charles Spencer, after their talks on Sunday afternoon. Below right: Simon Thurley signs books after his lecture on Thursday evening.
Our prize competitions and draws closed at the end of September. Watch here for the results, which will not be available for a few days.  A 9-volume History of the Great War, £150 of chair accessories, a £20 book voucher and Salter's kitchen scales are all to be won!
We'll keep this page up, and others, as a reminder of our great lineup of speakers. Chiswick Book Festival 2014 – download the leaflet.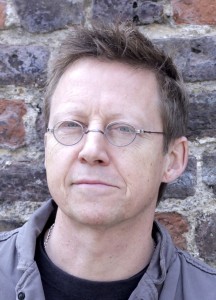 Authors included Simon Mayo (right), AN Wilson, Charles Spencer, Bryony Gordon (left), Toby Young, Jane Thynne, Elizabeth Buchan, Peter Oborne, Malcolm Gluck, Chris Bryant MP, David Hempleman-Adams, Helen  Macdonald, Sarah Boseley, Stephen Grosz, Andy Miller, Elizabeth Speller, Juliet West, Graham Holderness, Jessie Childs, Judith Flanders, Caroline Moorehead, Elisa Segrave, Fanny Blake, Ross Biddiscombe, Tim Moore, Alice Peterson, Paul Bailey, Oscar Coop-Phane, James MacManus, Paul Keers and Charles Jennings . See full programme.
Simon Thurley, chief executive of English Heritage (left), spoke at the opening event at Chiswick House on Thursday September 11th. He talked – with slides – about his book The Building of England: How the History of England has Shaped our Buildings. Simon was closely involved in the restoration of Chiswick House which he describes as a 'jewel' in The Building of England.
In a special The Books That Built Me salon for the Chiswick Book Festival, Harper's Bazaar's Helen Brocklebank was in conversation with Sasha Wilkins, fashion journalist, former magazine editor and founder of the award-winning LibertyLondonGirl.com. Sasha is a social media phenomenon, with over 100,000 Twitter followers. She also attended the Festival Drinks Reception (from 6pm), and there was a prize draw for all ticket-holders and a free copy of Harper's Bazaar. Supported by Bown Design and Build and others.
St Michael & All Angels Church, £10 (or £20, to include a year's subscription to Bazaar)
Book now
Three of this year's authors have been longlisted for the Samuel Johnson Prize 2014. Congratulations to Jessie Childs, Helen Macdonald and Caroline Moorehead. You could see them all on Saturday September 13th, for the price of a Saturday Day Pass. Book now.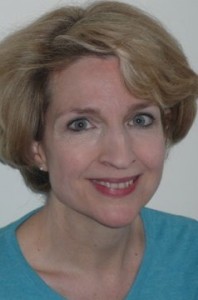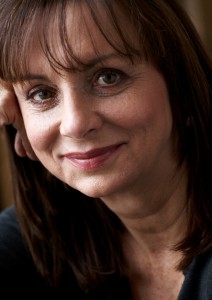 Three sessions focussed on Women at War. Jane Thynne (left) and Elizabeth Buchan (right) talked about their fictional heroines going undercover in World War II, and Elisa Segrave and Caroline Moorehead discussed real-life wartime heroines. Juliet West and Elizabeth Speller spoke about their books set in World War I in the closing session, at Chiswick Library at 6pm on Monday September 15th.
Previous Chiswick Book Festivals
You can still relive highlights of the 2013 Chiswick Book Festival through the 45-second Festival Flashback at chiswickbuzz.net, where you can also see in full the entertaining sessions with Philip Kerr and Jane Thynne, Rula Lenska and Adrian Teal's Gin Lane Gazette. You can see pictures and the full 2013 programme here. 
You can also see the chiswickbuzz.net videos of these book-related events at the Bedford Park Festival which took place at St Michael & All Angels in June 2014:
- Bedford Park, the novel by Bryan Appleyard
- Rock Stars Stole My Life!, by Mark Ellen
- Poetry Evening with Louis de Bernieres
Find photos from the 2012 and 2011 Chiswick Book Festivals on Flickr