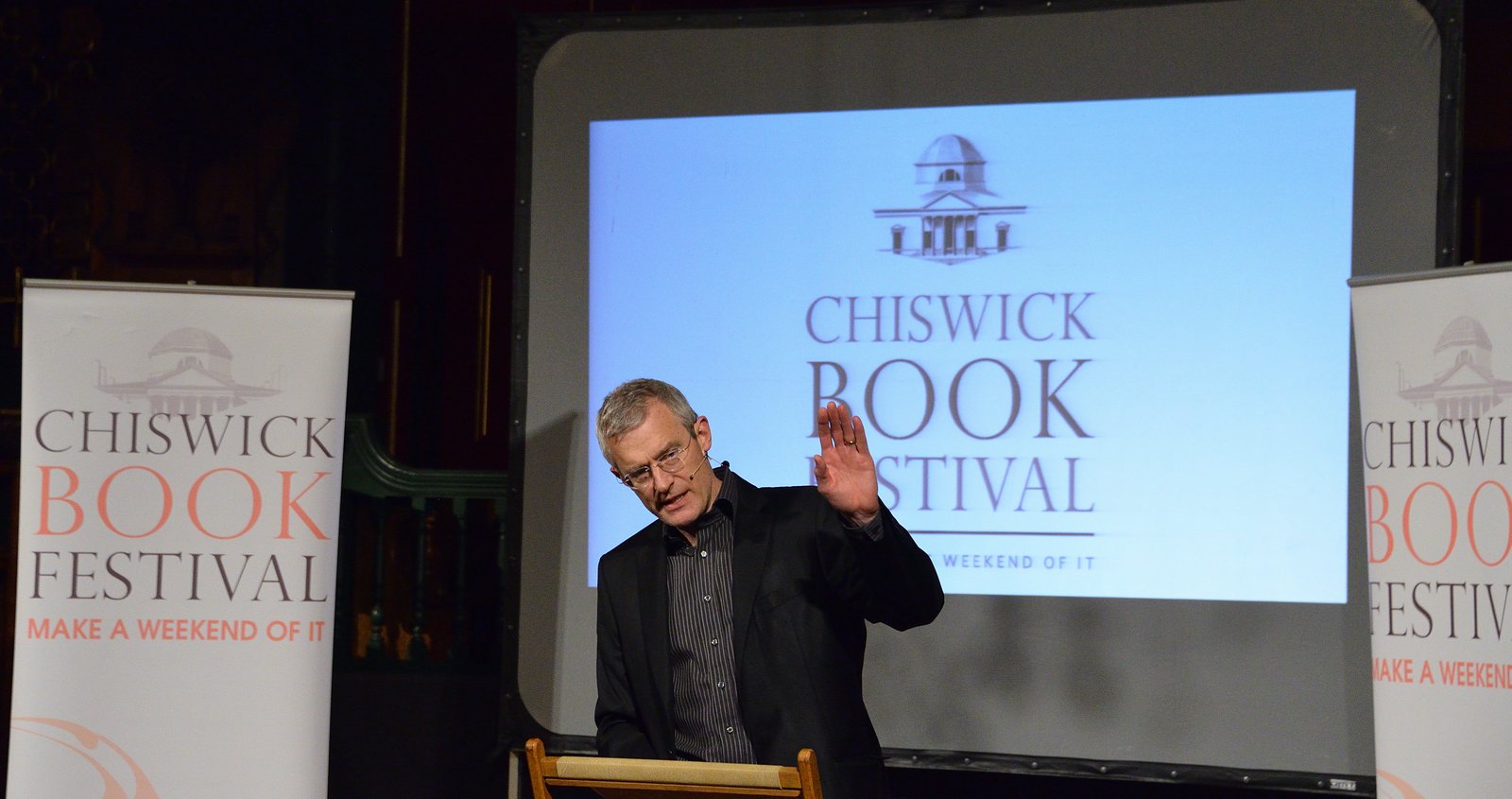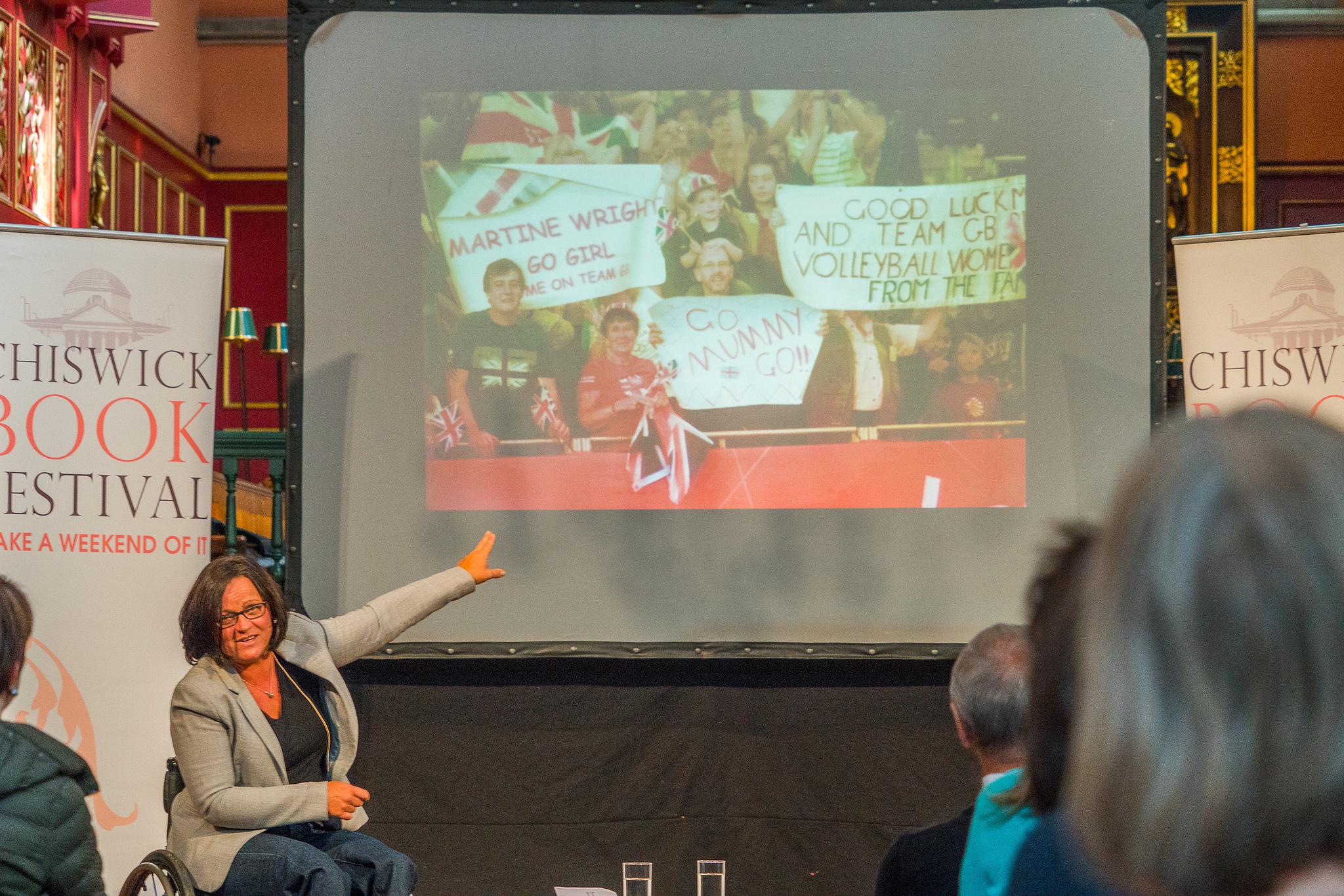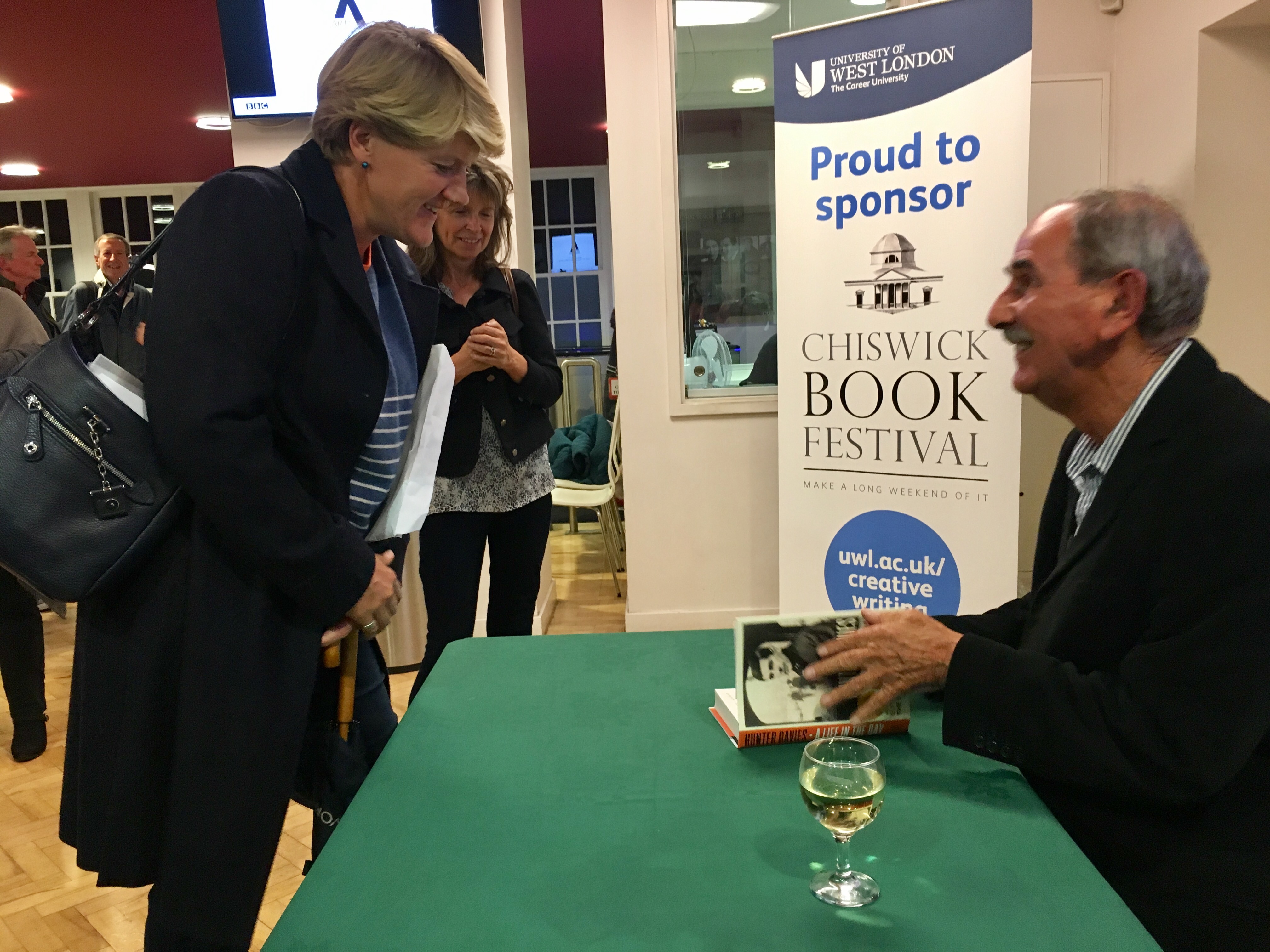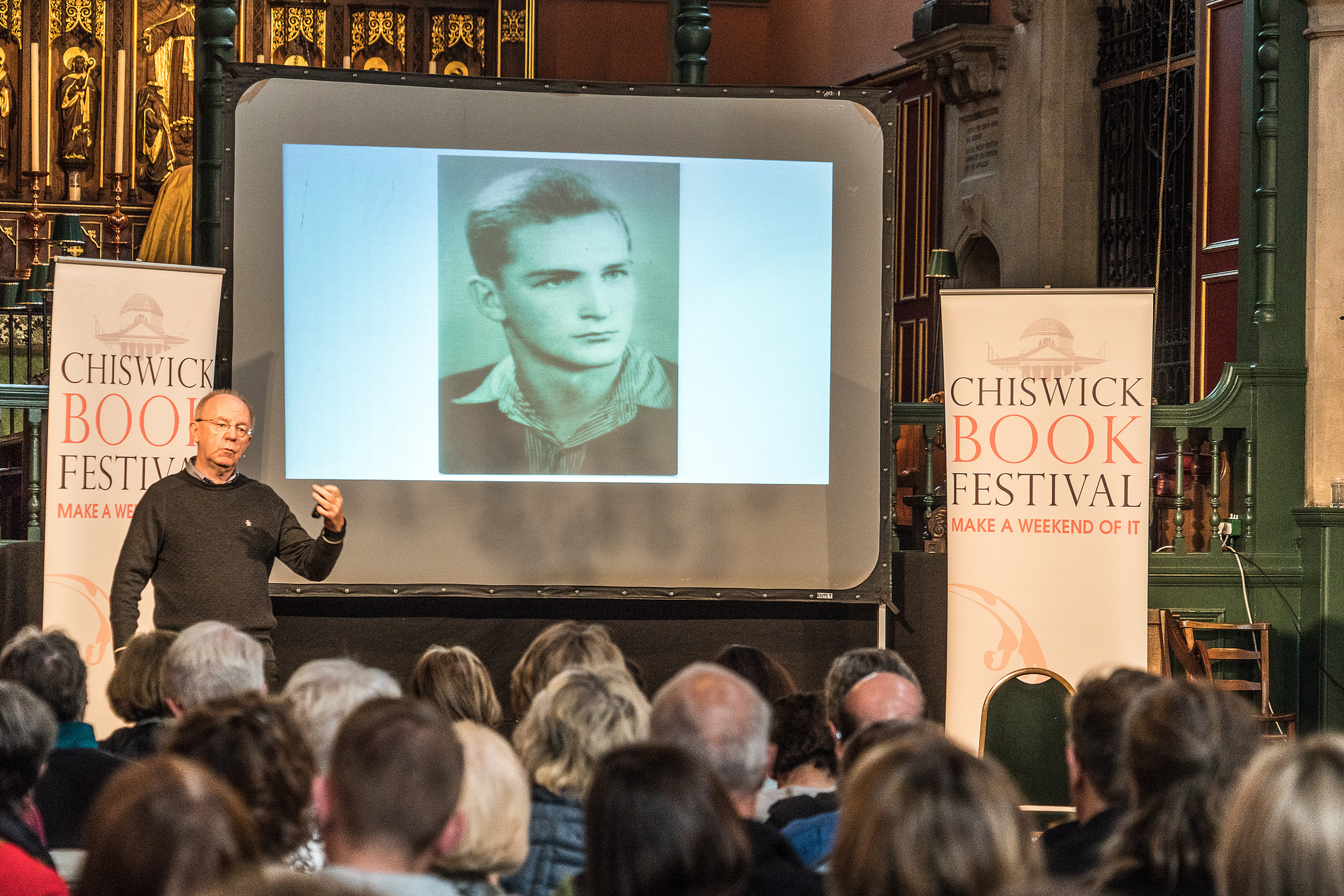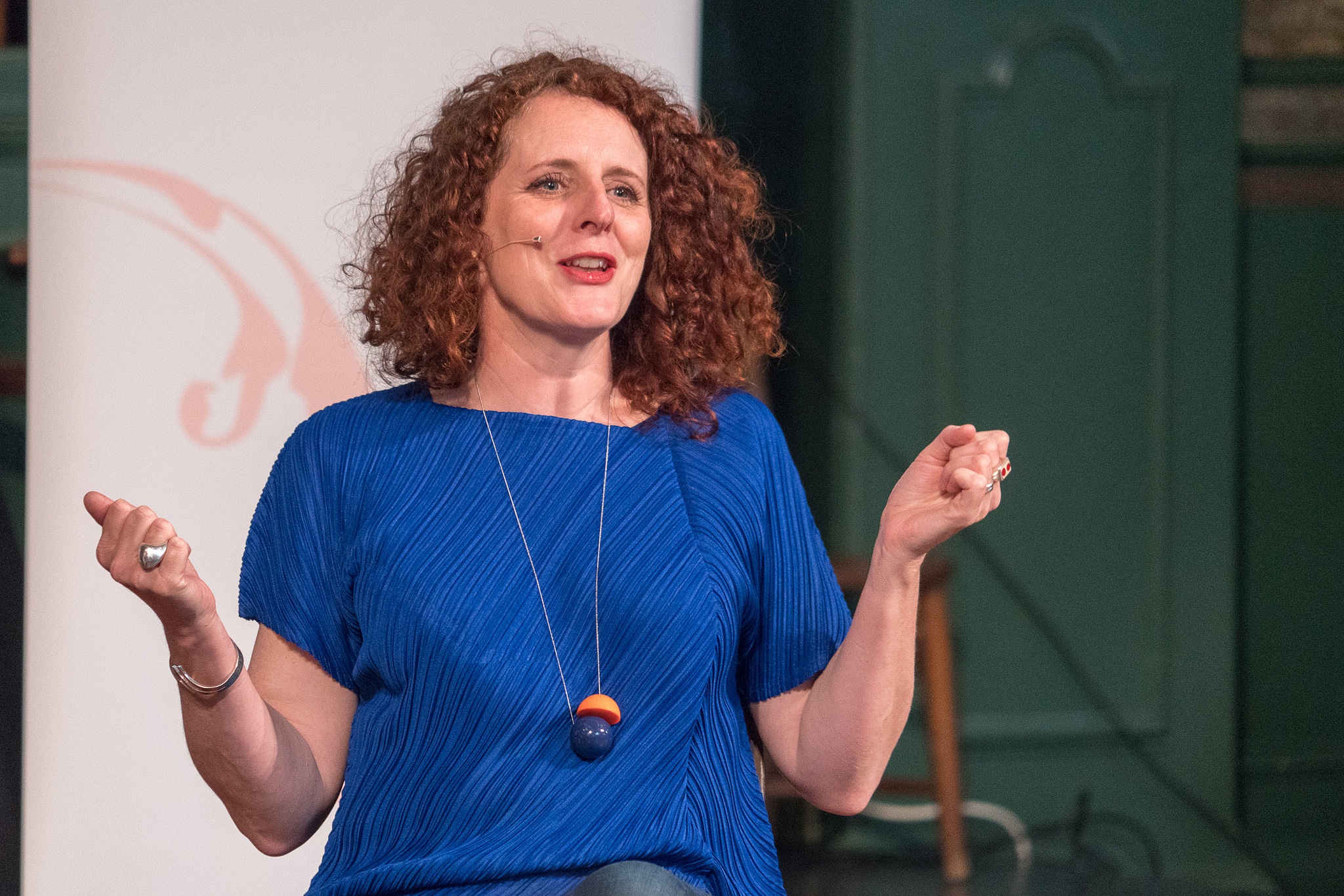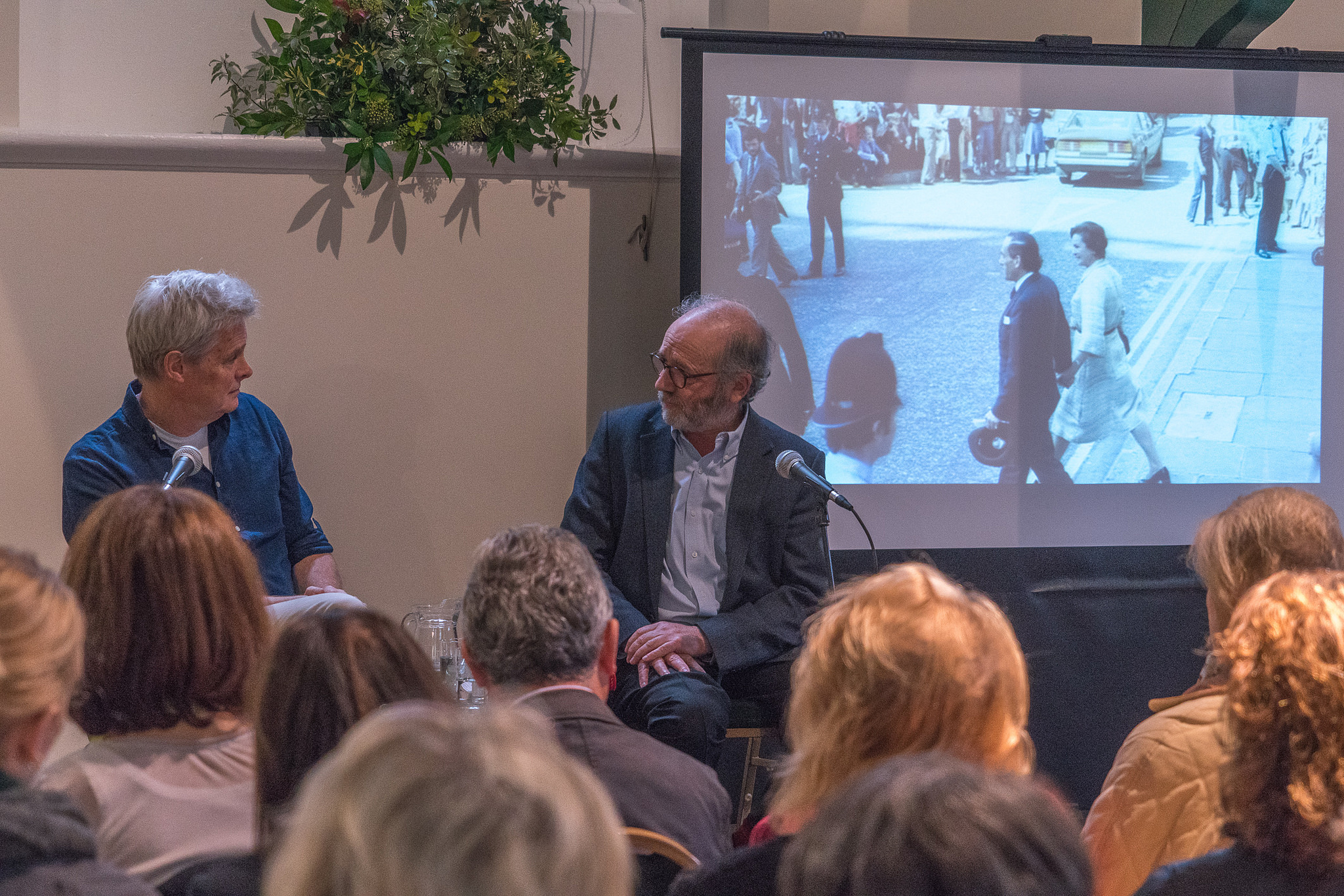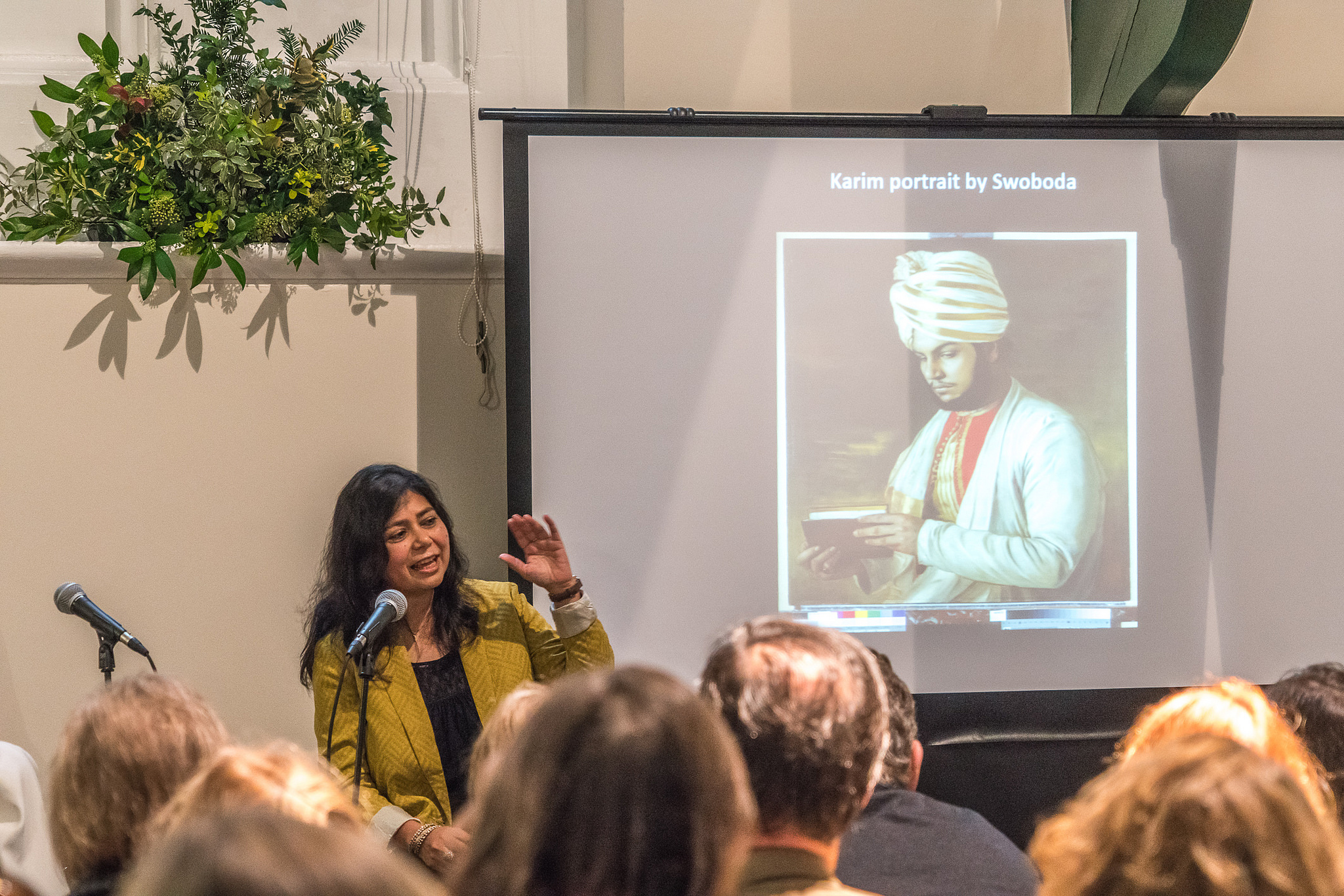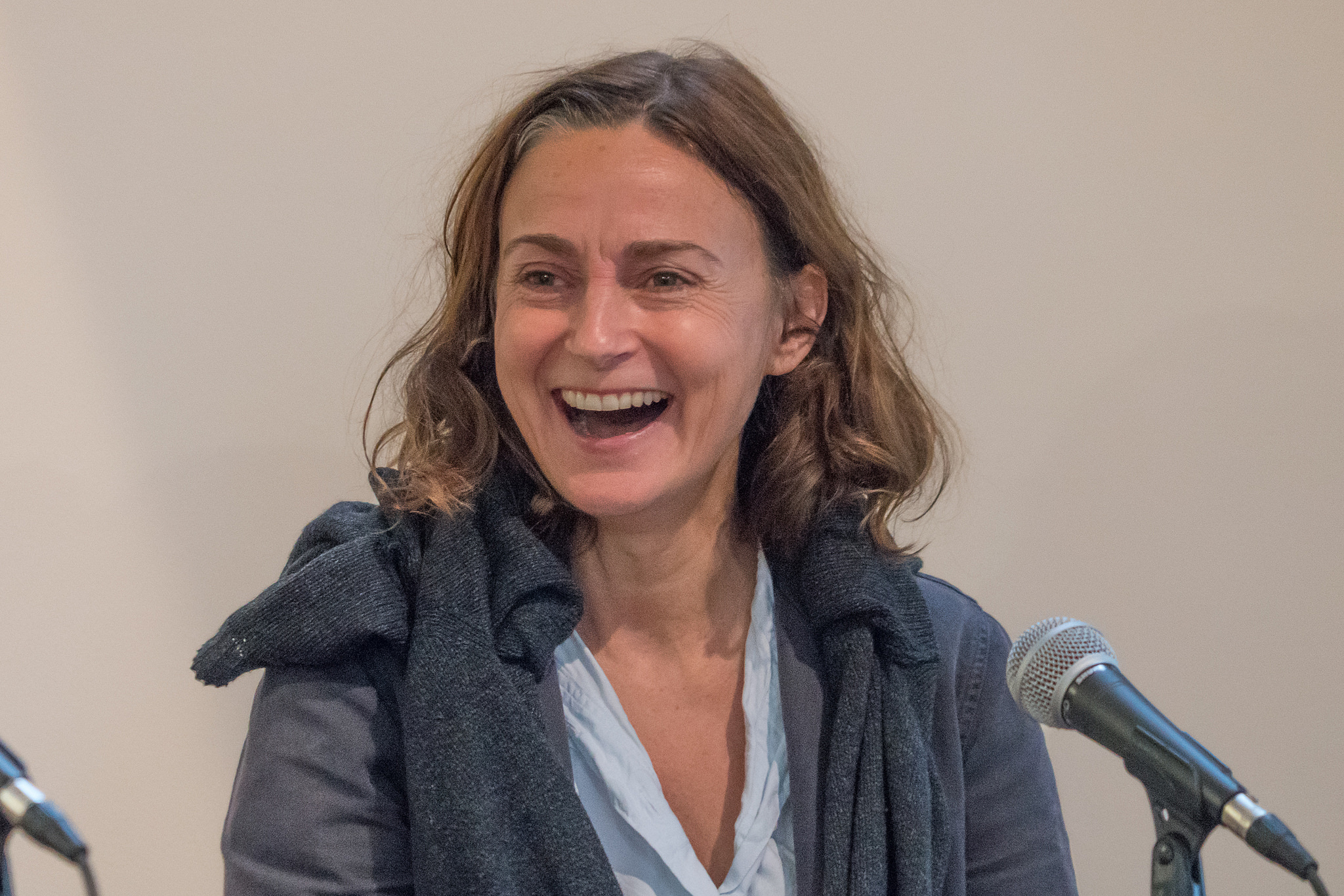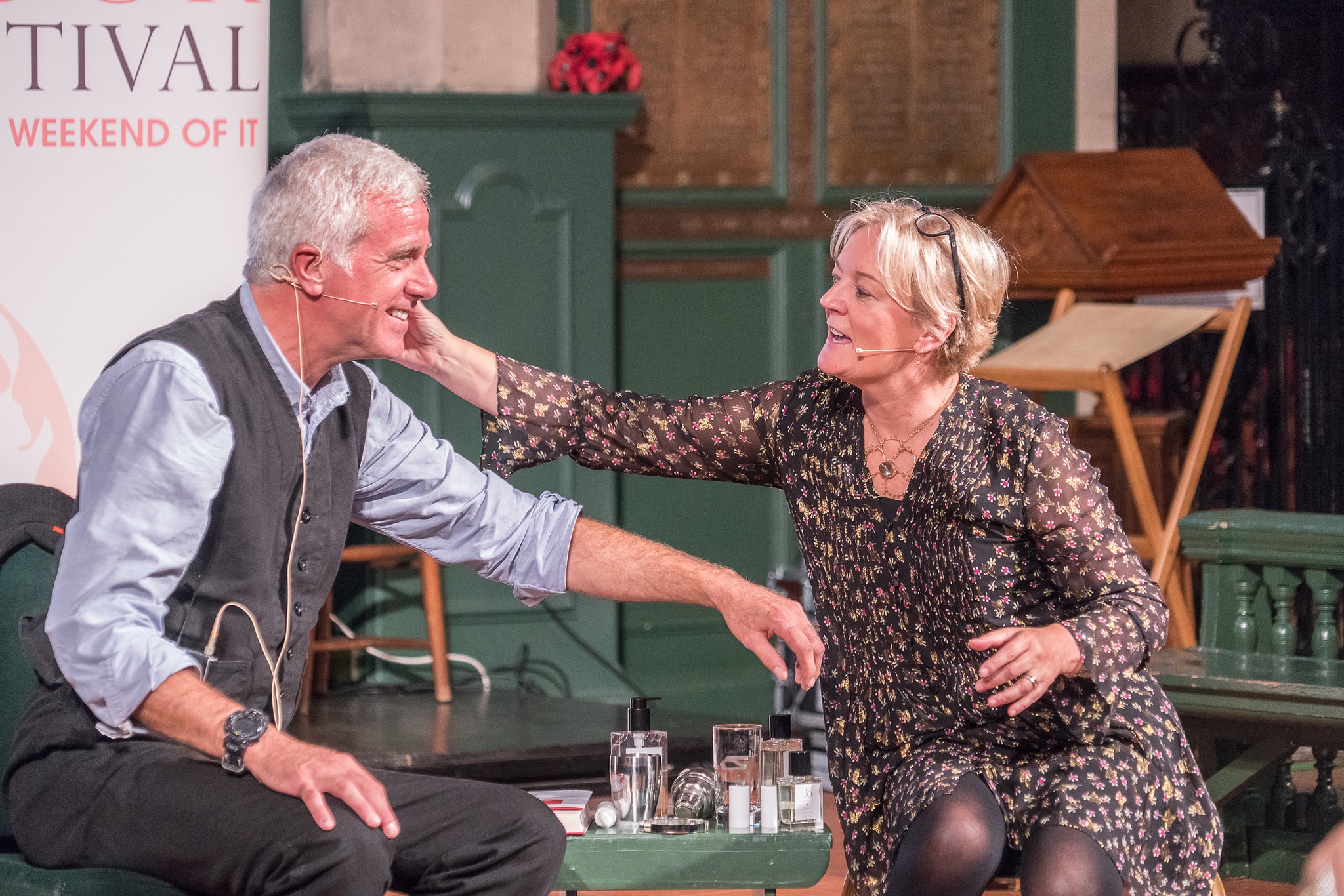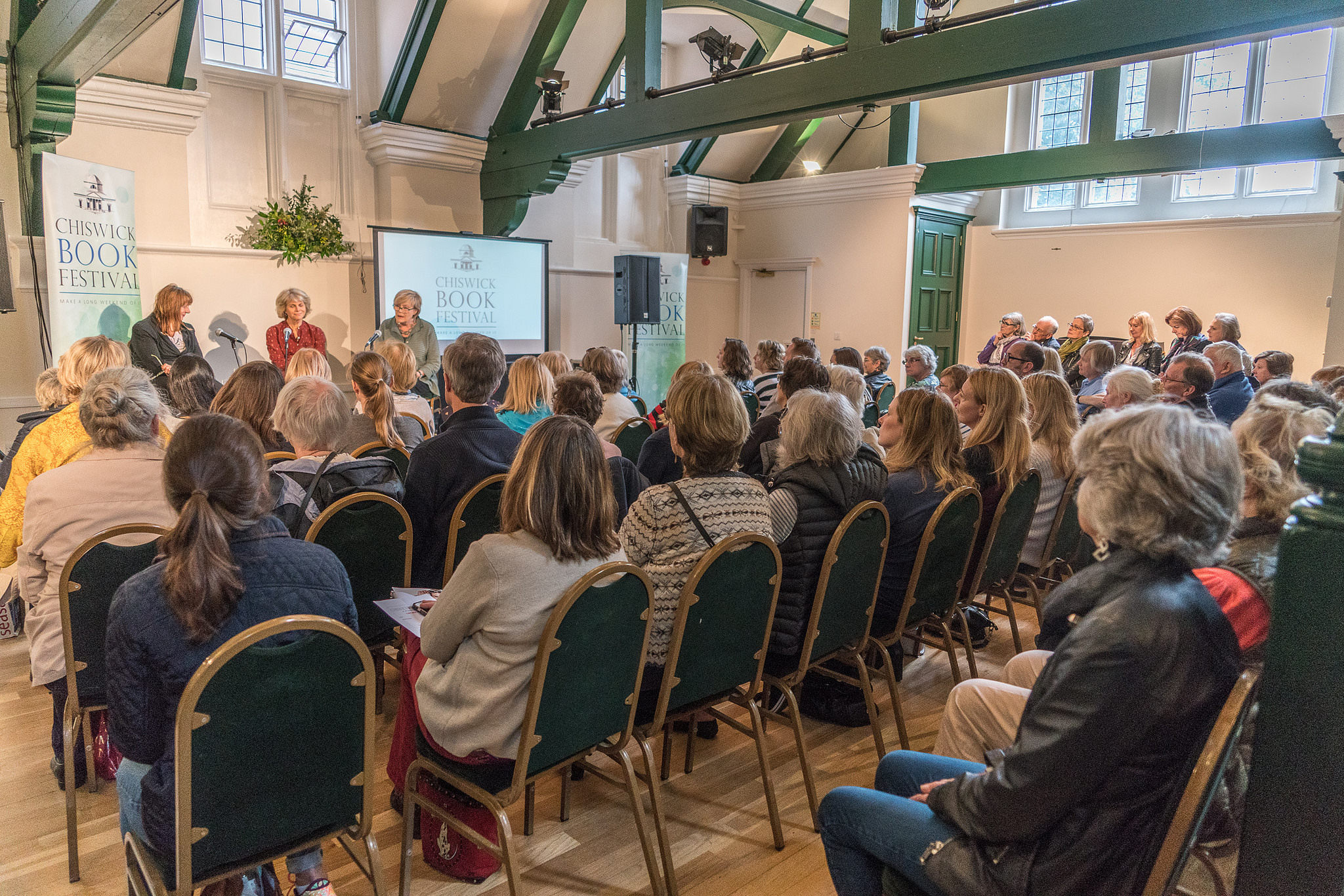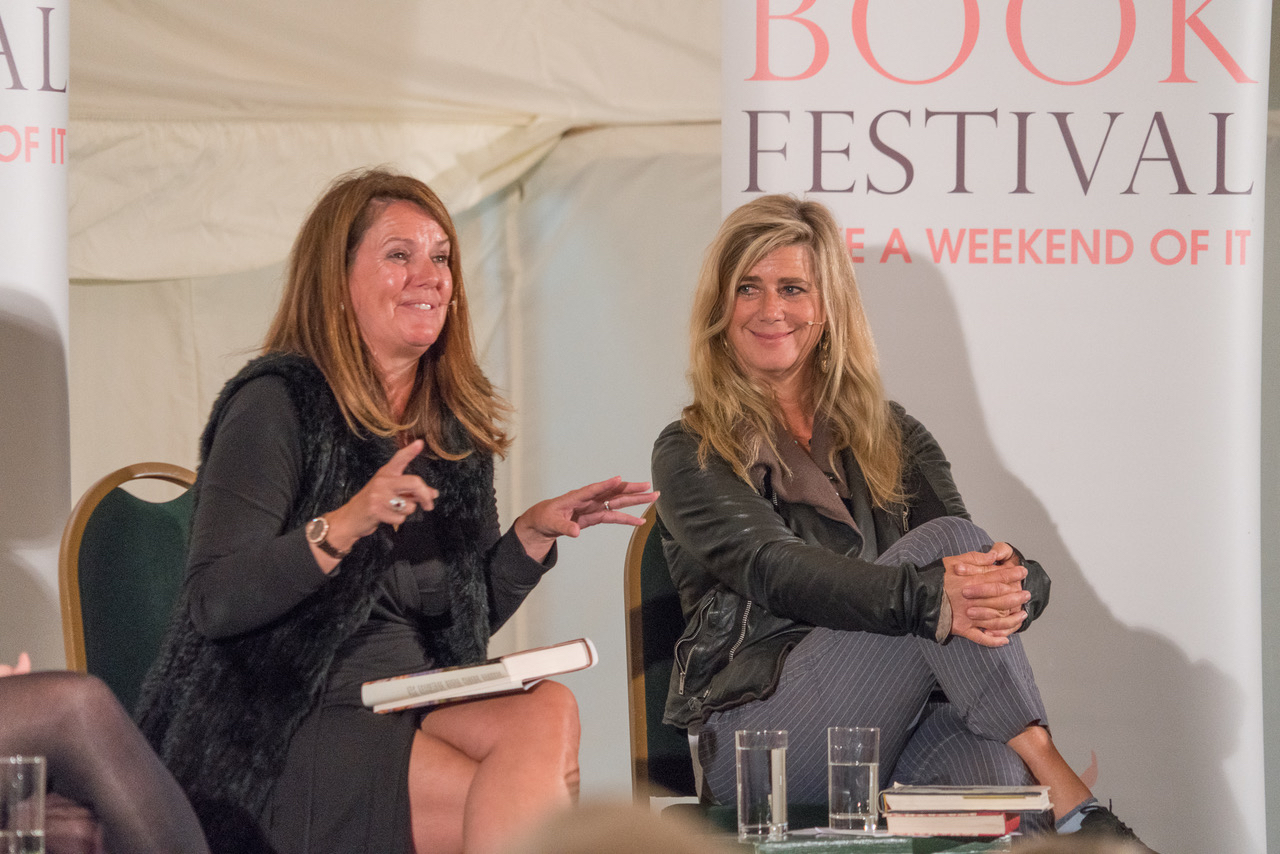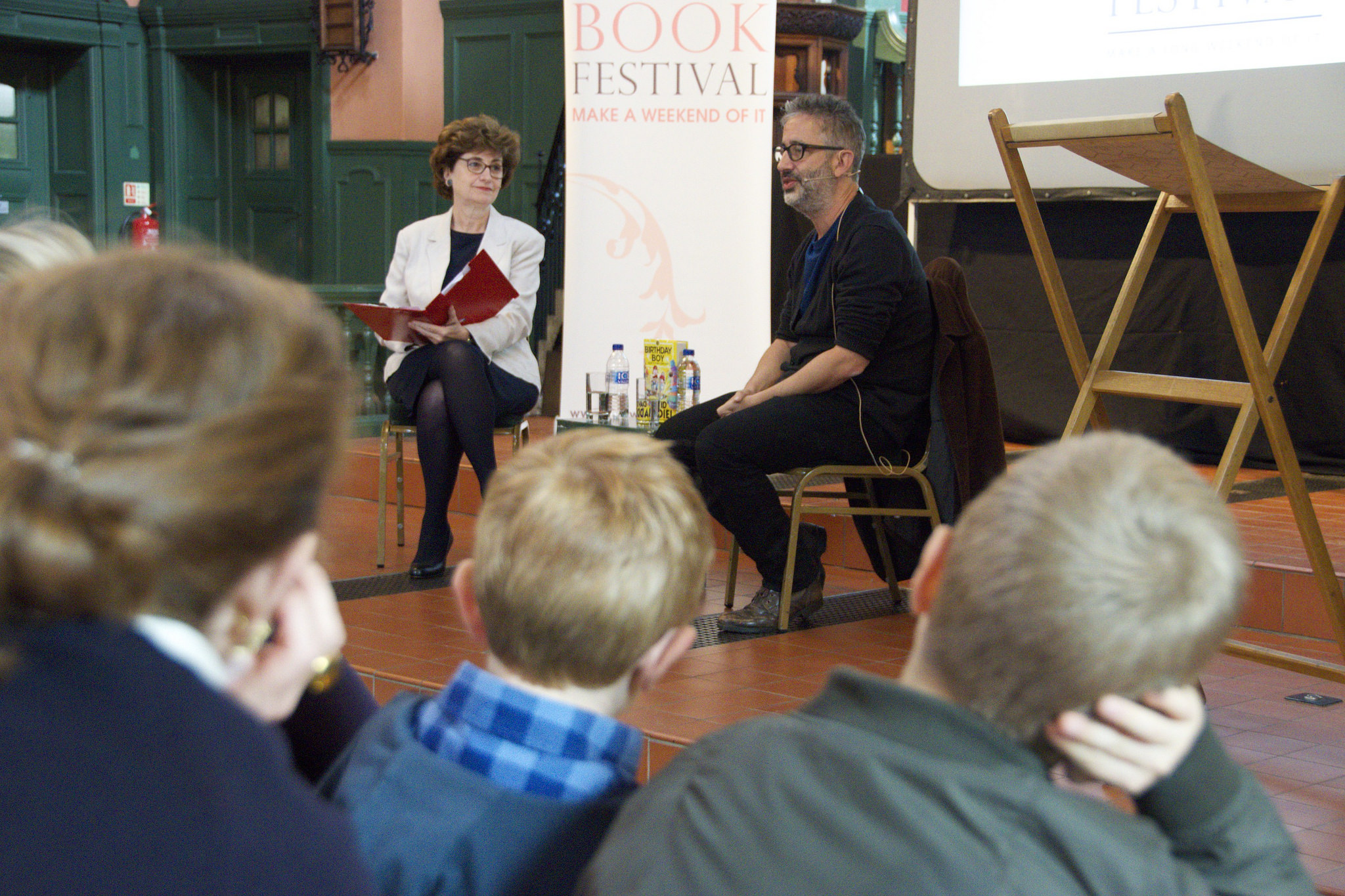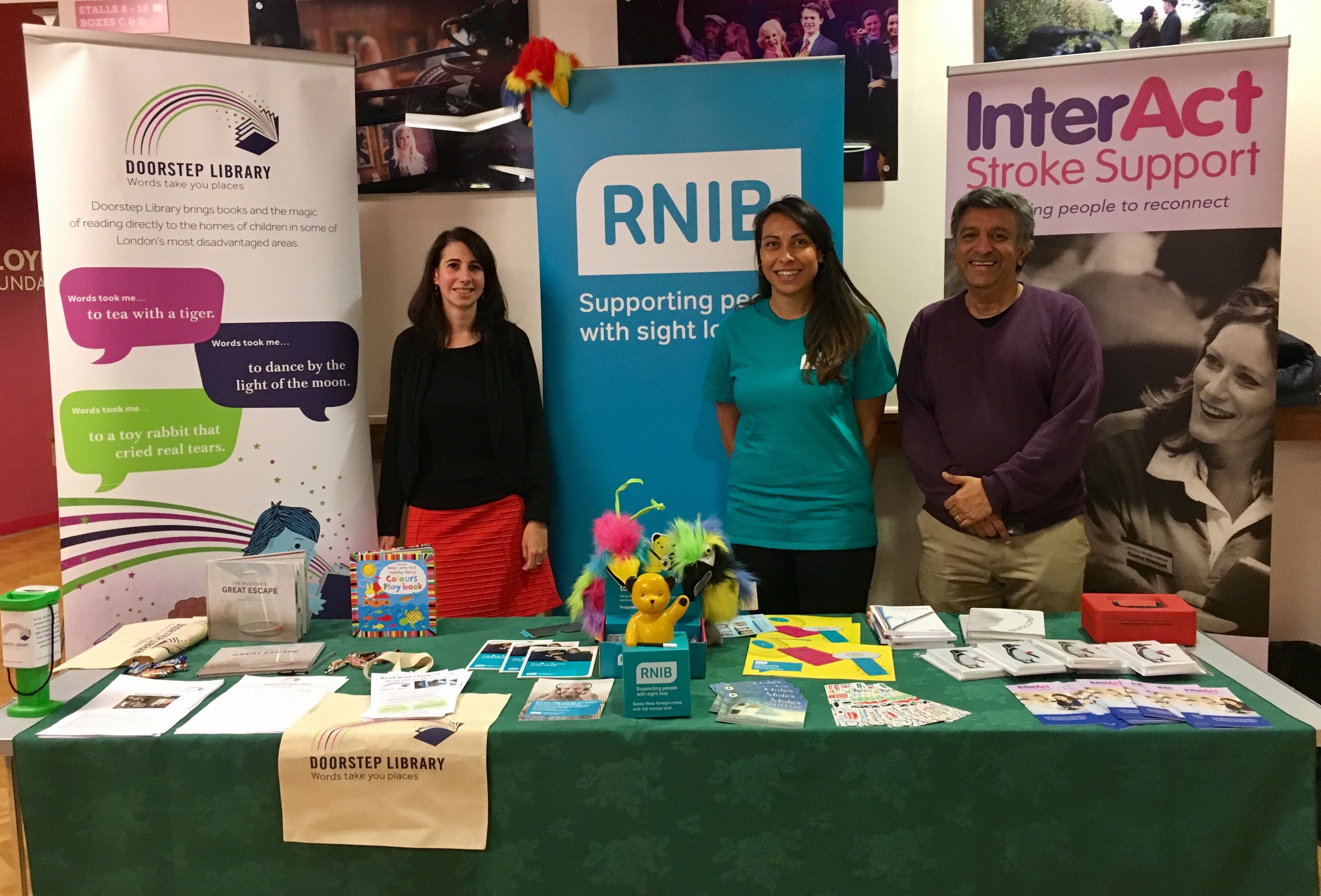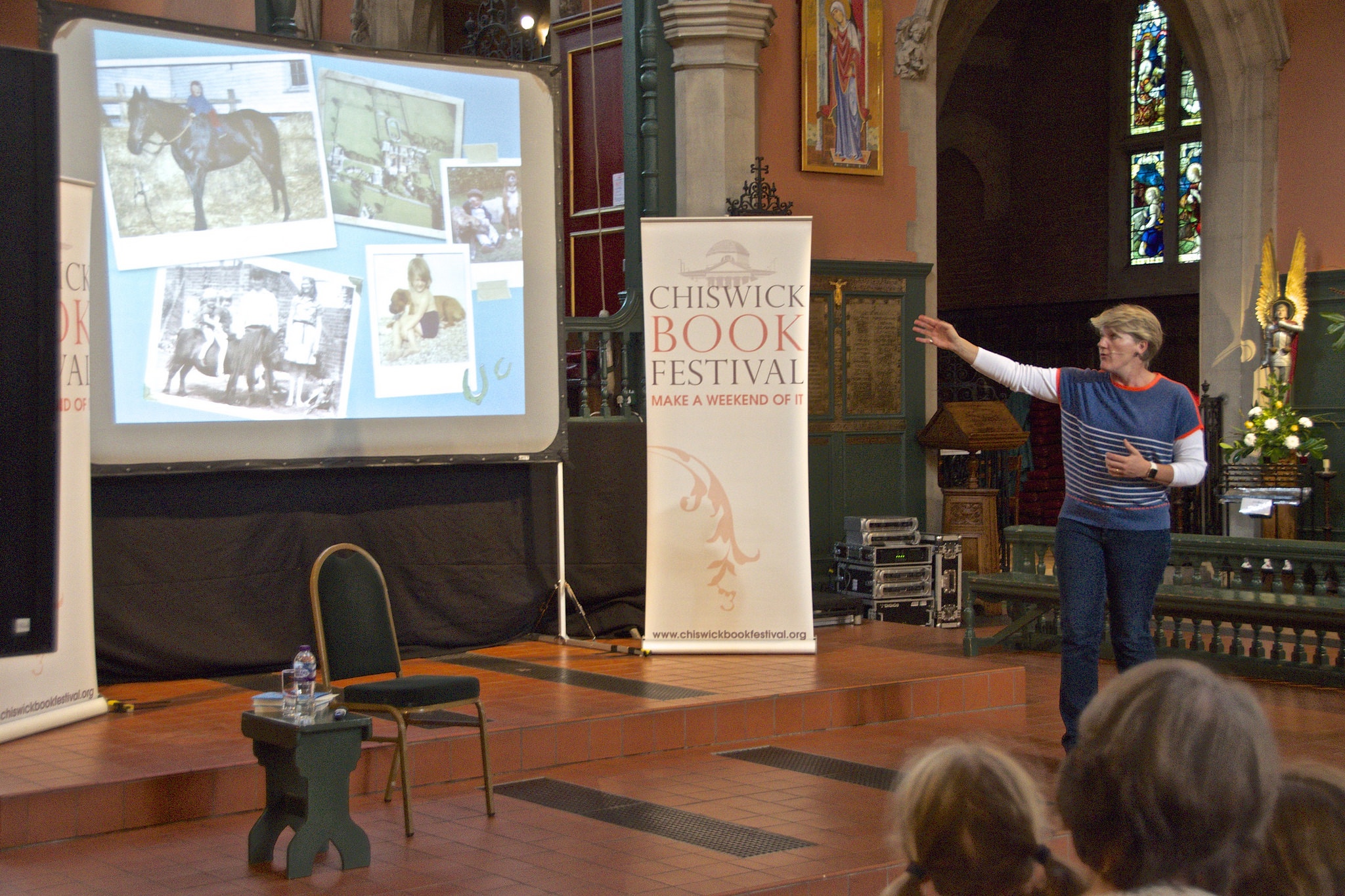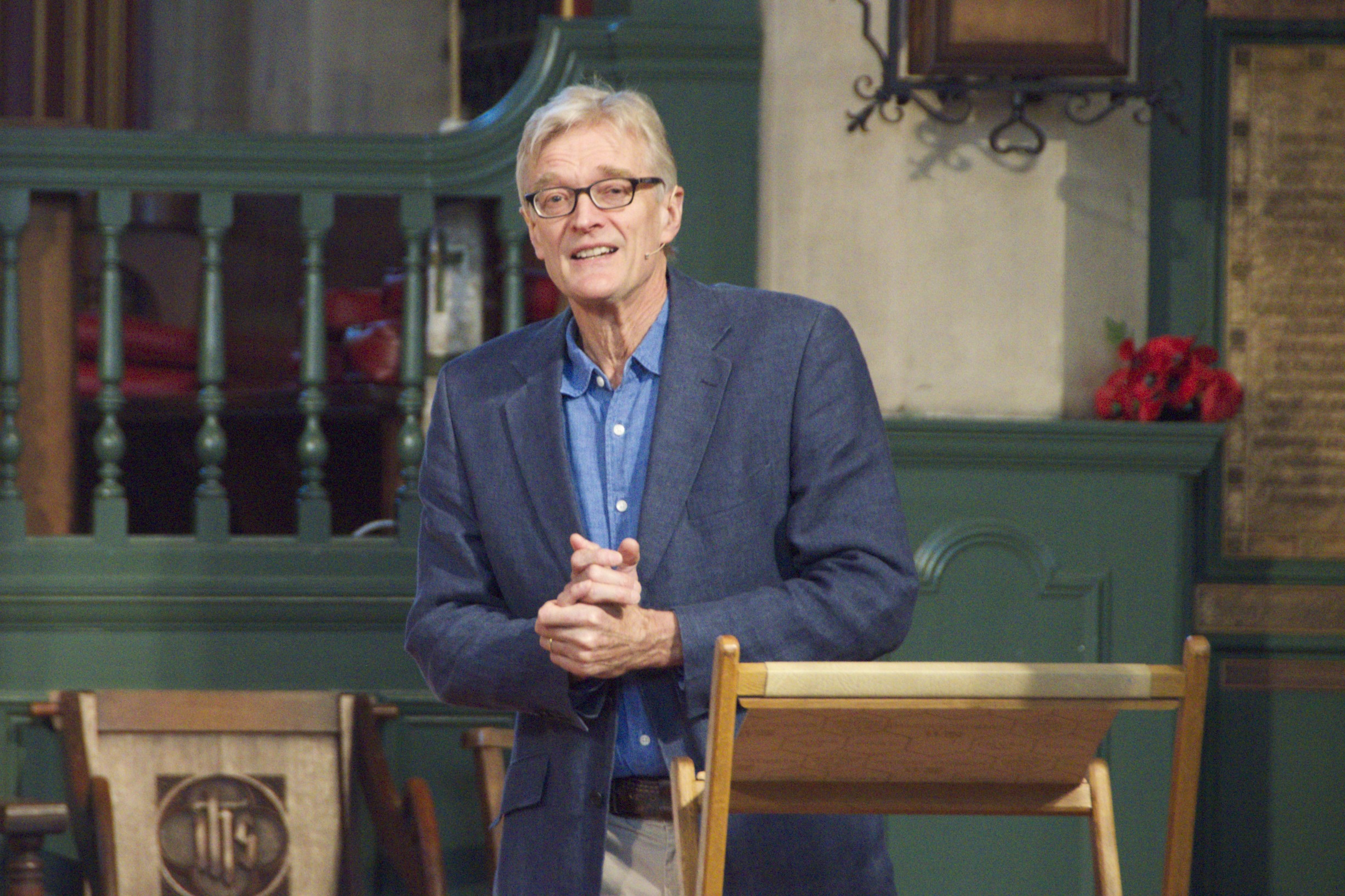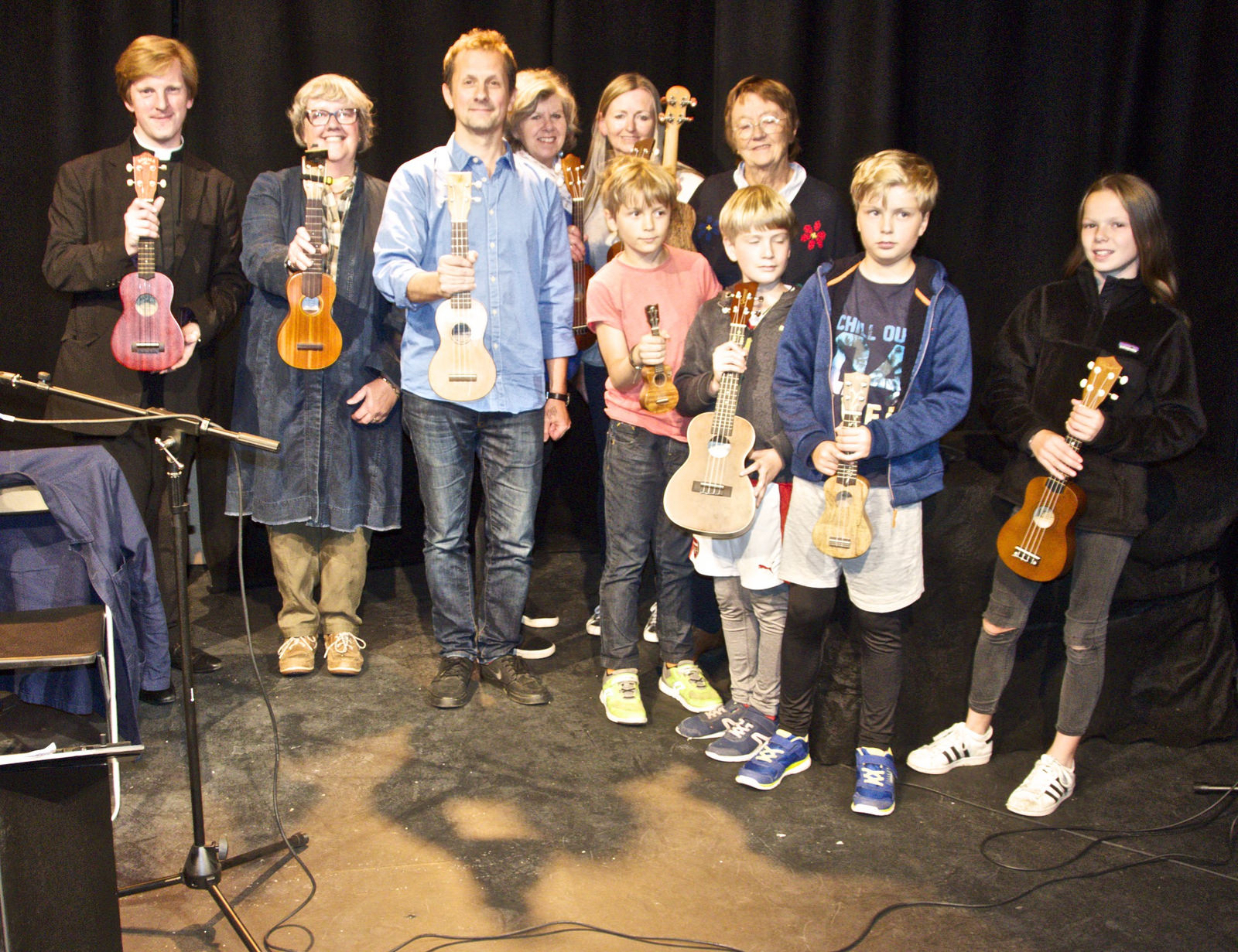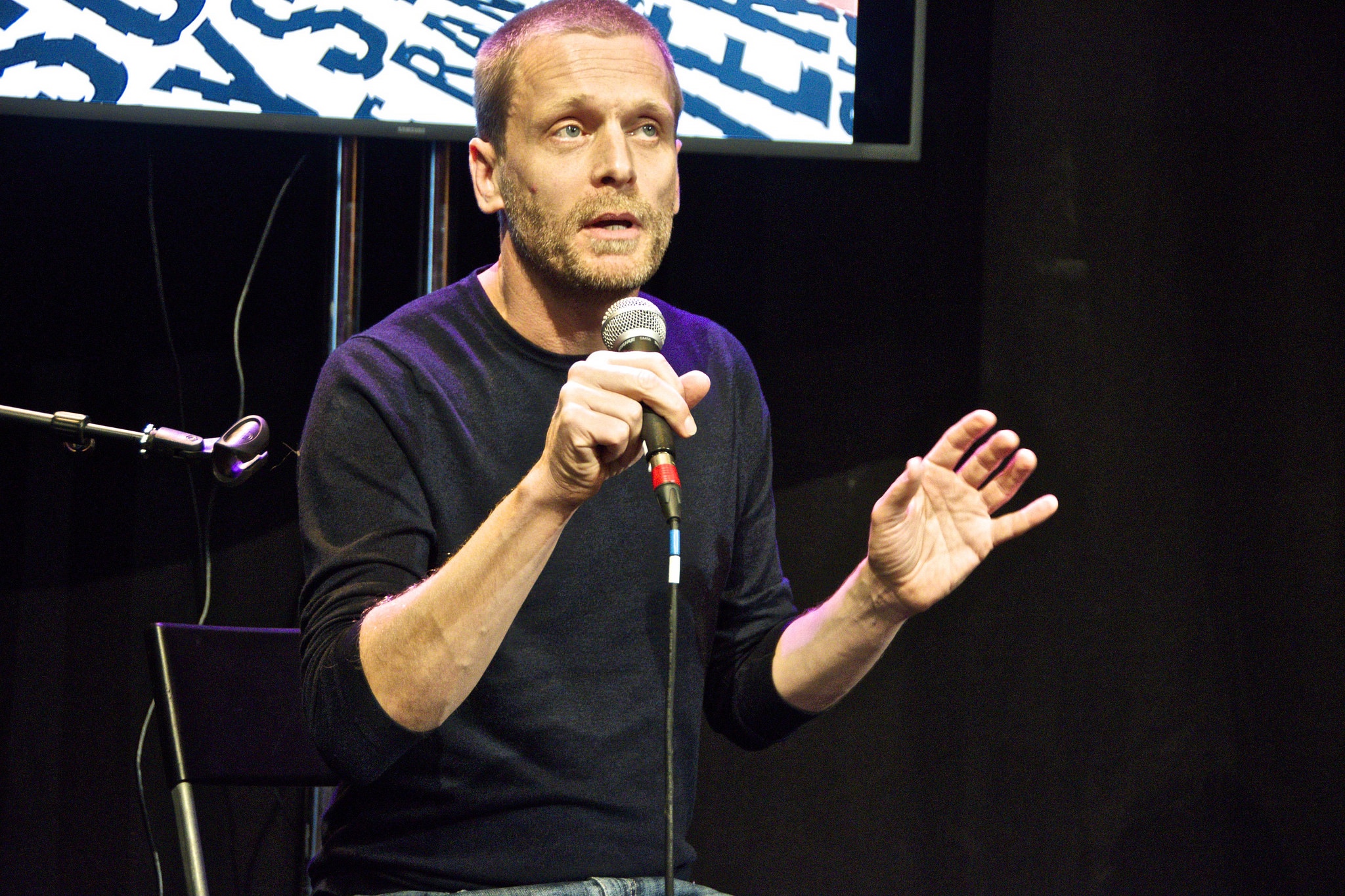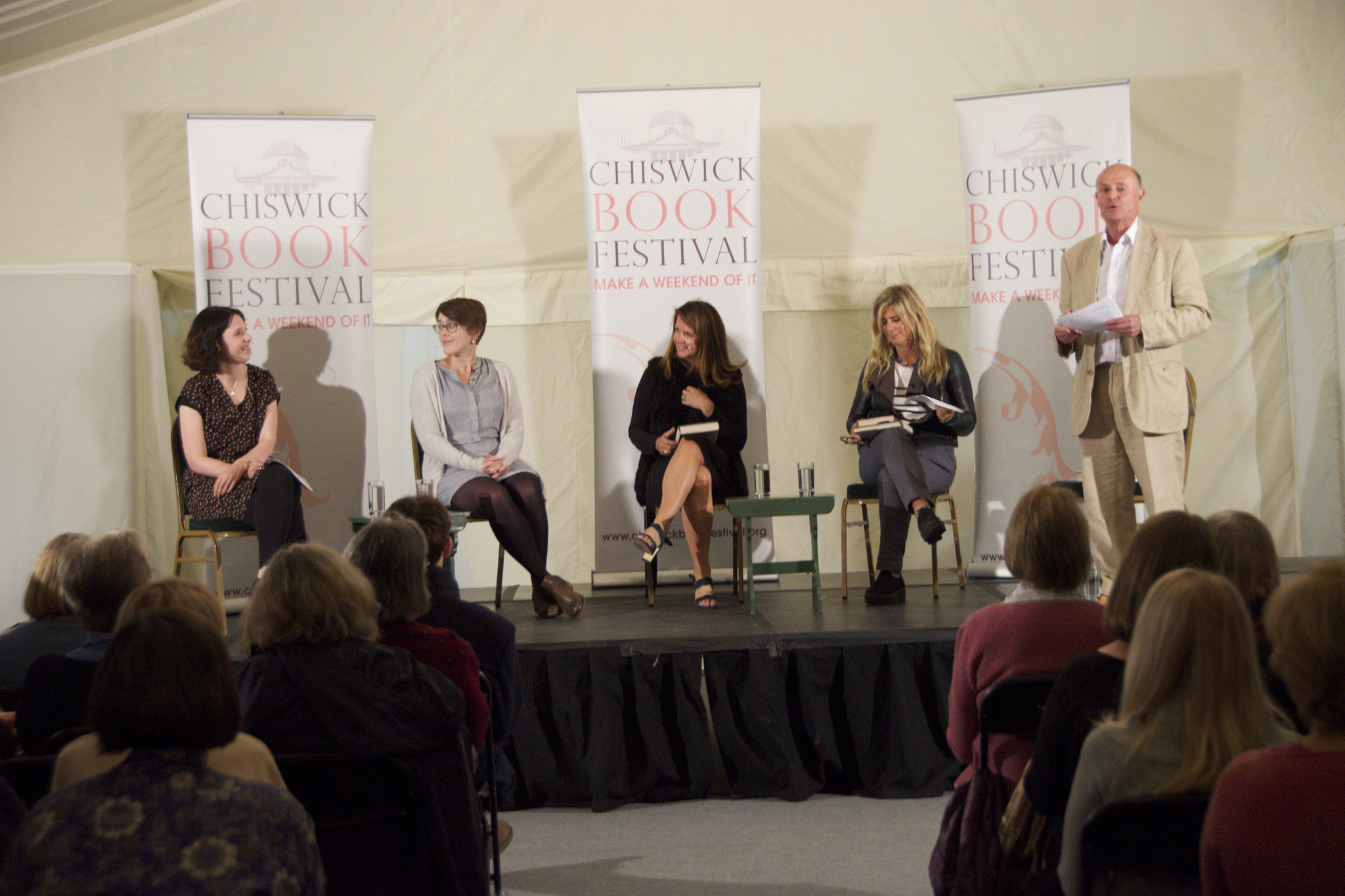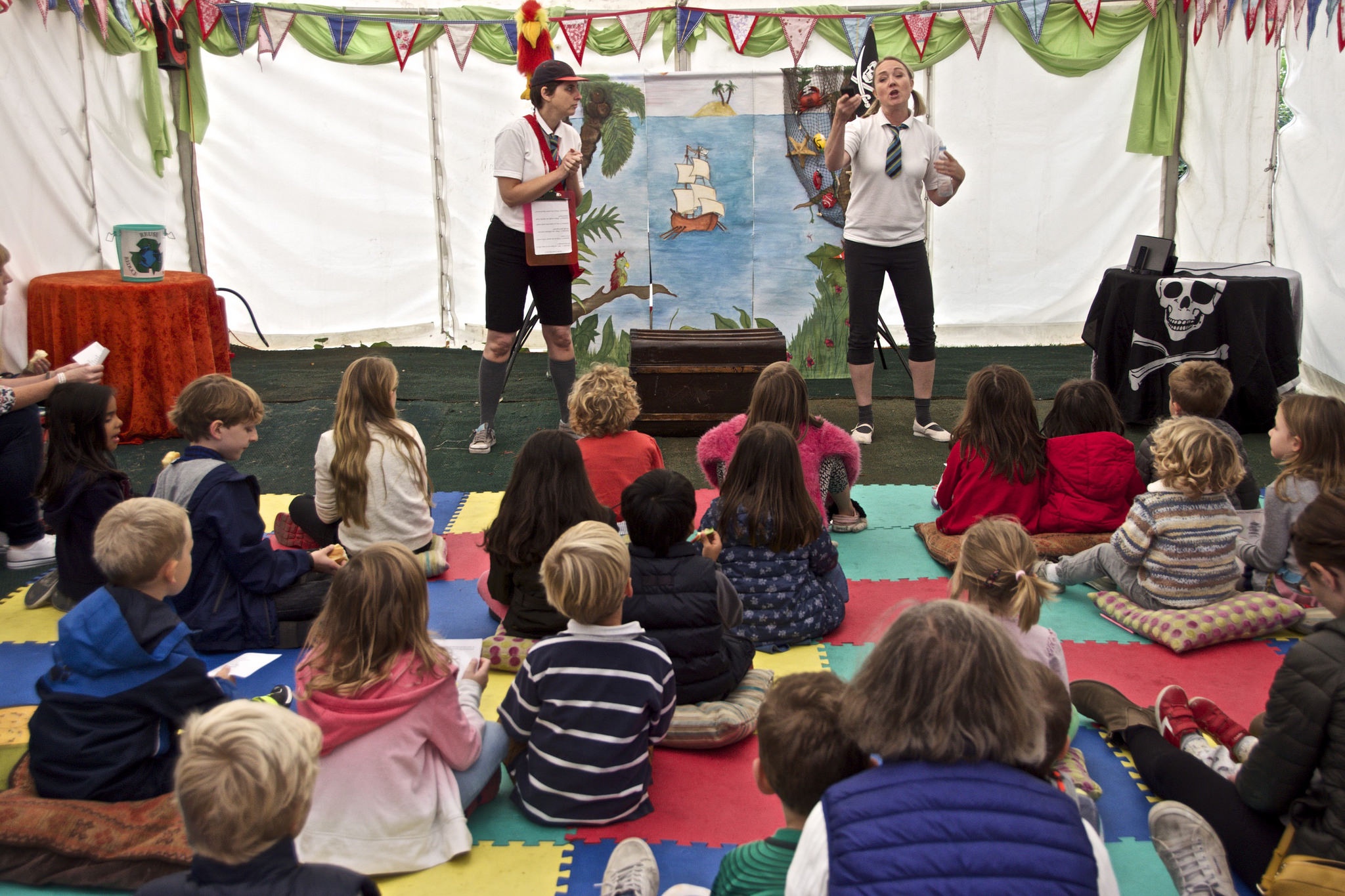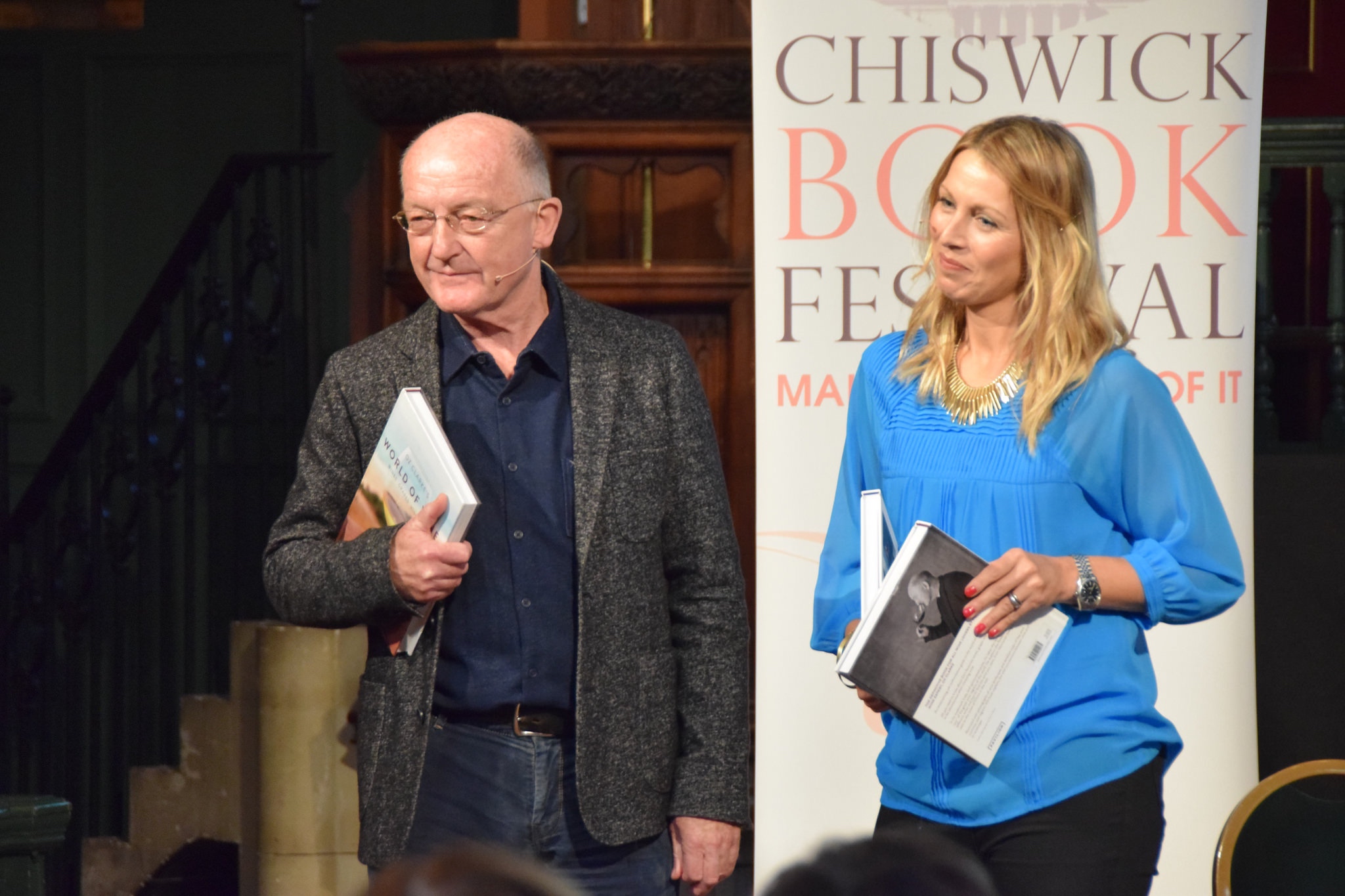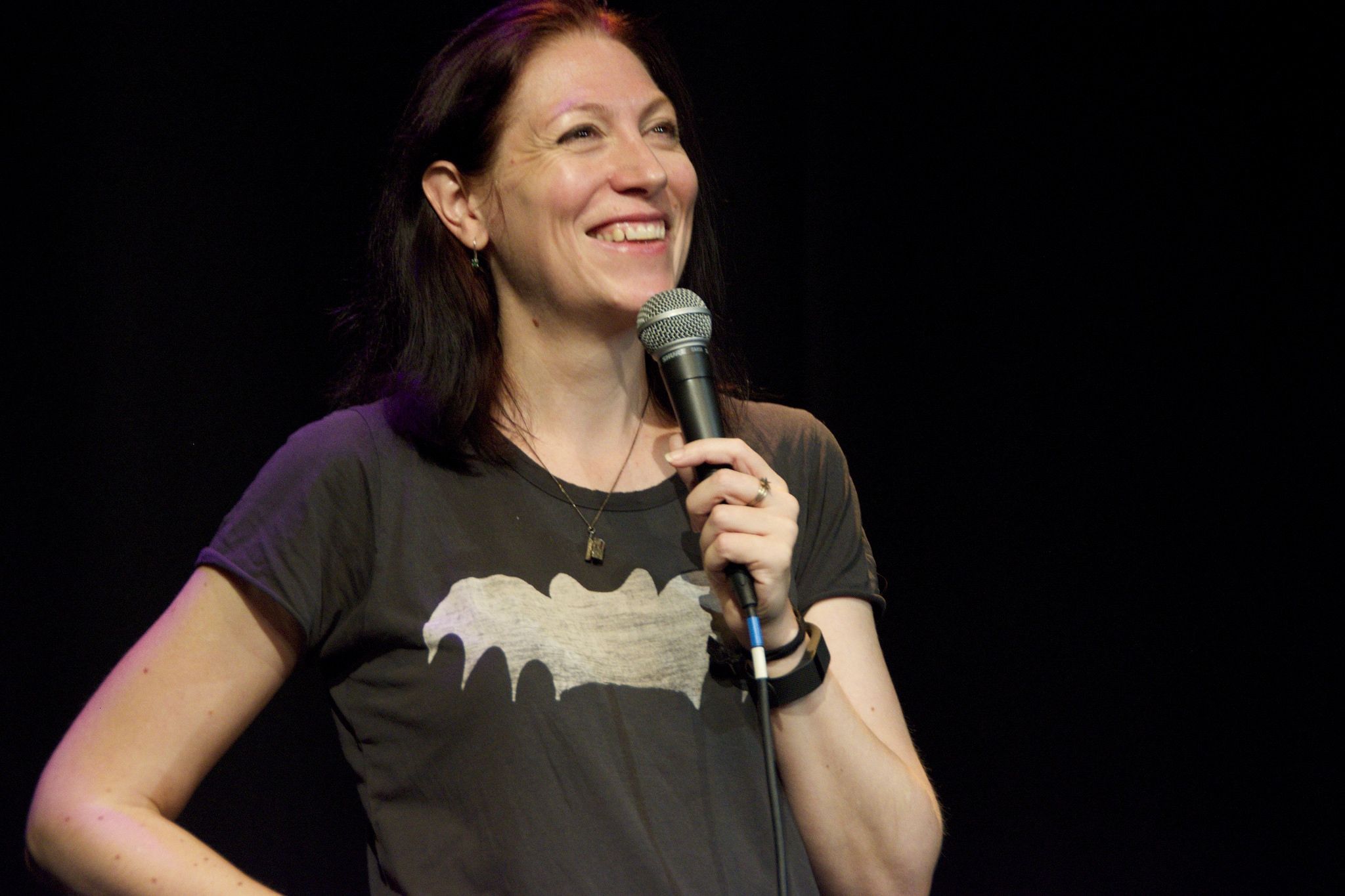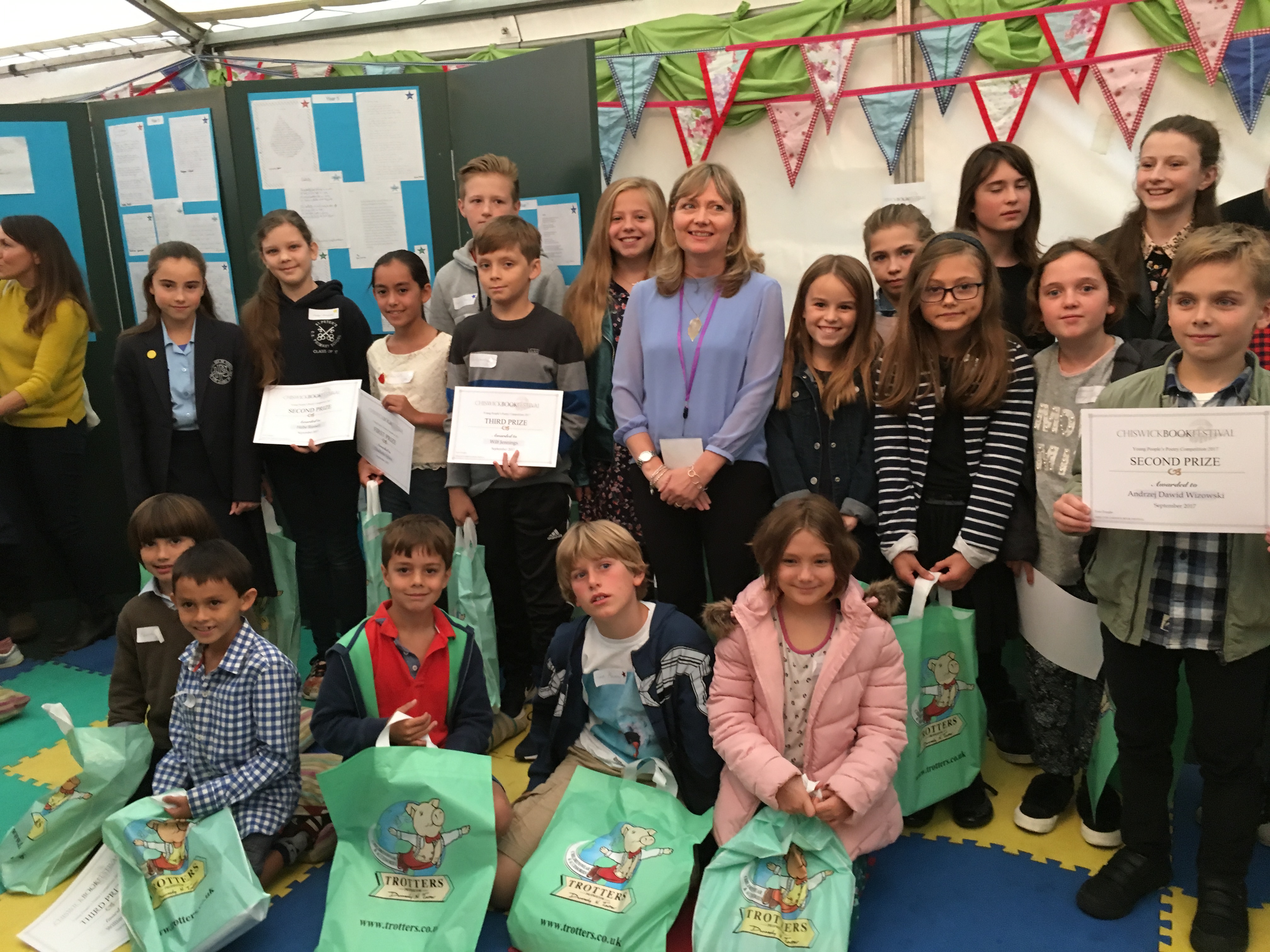 Photographs show speakers, charities and poetry prize winners from this year's Festival.
See lots more photographs in our Flickr albums by our Festival team.
See some by Jon Perry: Jeremy Vine and Wartime Women – and by Alastair Hilton on Facebook: Waterstones Local Authors Party.
Scroll down for videos.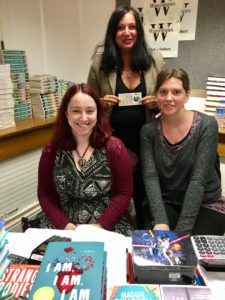 The Ninth Chiswick Book Festival took place from September 14th to 18th 2017.  Thank you to everyone who took part – speakers, audiences, volunteers and sponsors – and to the venue owners who provided the space and facilities to hold our events.
Particular thanks to the team from Waterstones (some of whom are seen, right, with the elusive Jane Austen £10 note), without whom we couldn't sell all the authors' wonderful books!
You can still see the programme on our Speakers 2017 page. Download the Festival brochure here.
You can still buy copies of the Festival's Playful Books Quiz at Foster Books, 183 Chiswick High Road, W4. Price £2. Entries must be submitted by Sunday September 24th 2017. First prize is a Folio Society set of 7 Jane Austen novels, kindly donated by Foster Books.
If you have any post-Festival ticket queries please email Sue Buchan. For any other queries about the Festival, please email admin@chiswickbookfestival.net.
Watch here for more photographs, videos, updates and other news about this year's Festival.
The Festival is a non-profit-making, community event, which has raised over £60,000 for reading charities and St Michael & All Angels over the past eight years. You can read more about them below.
Thanks to all our authors, readers and supporters at the 2016 Festival who helped us donate £2,600 each to our reading charities and to St Michael & All Angels Church which hosts the Festival. Figures for 2017 are currently being calculated.
Thanks to our commercial supporters, particularly to our Diamond partners: Savills, Chiswick Auctions and Waterstones. See our Partners page for more.
Read an interview with our Author Programme Director Jo James at Books & The City. And see what we've chosen as our latest Talking Book.
See photos of the 2016 Chiswick Book Festival in our Flickr Picture Gallery and earlier videos from Chiswickbuzz.net and The Chiswick Calendar. 

  Follow us on Twitter         
  See photos of the 2016 Festival  on FlickR